When you purchase through links on Astonmet.com, we may earn an affiliate commission.
Here's detail
Running on a treadmill may be deemed easier than running outdoors. You get the assistance of the belt and all. But it does have its challenges. For one, you may lose some agility. That's why you should not take it too lightly, you still need to get the most suitable pair when running on a treadmill. 
And here is the list we recommend
Saucony Ride 15
Whether you're running out in the open or on the treadmill, the firmness of the midsole is ideal for long-distance running. This is great for advanced runners who intend to run more than 10 km. Even on motorized surfaces like treadmills, your feet will feel nice and supported.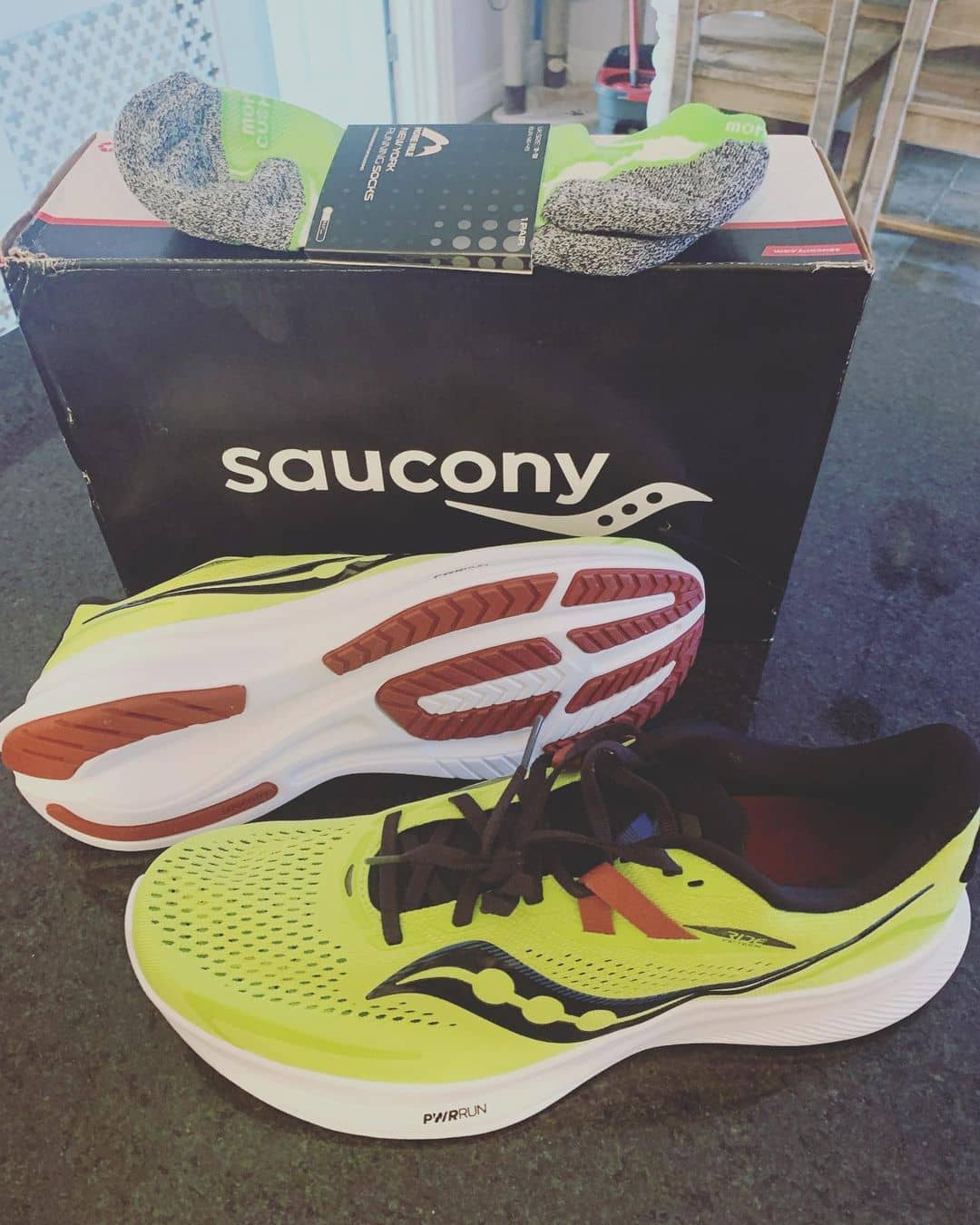 It can provide sufficient support but at the same time, it will still feel utmost comfortable. It also feels very stable, so you're sure to finish your 10 km run with ease and happy feet. The fit of the shoe is also very amenable for long-distance running. The design has this trademark FORMFIT that makes it very snug yet comfy on the foot. It will hold your foot in place however you run and glide. Even if you run on an incline, the shoe will hold your foot in place. 
It also lessens the impact of running. So if you need to lessen the load on the knees but cannot give up your early morning walk on the treadmill, this will save your knees. The heel has enough shock absorption features to save your knees from all the trouble.
On Cloud X3
This feels quite pushy and comfortably springy at the same time. It kind of helps you energize your run. So if you need a bit more push to jumpstart your treadmill routine, then this bad boy will surely deliver. 
The Helion foam and spring Speedboard can make you more stable and agile at the same time. This also makes it very ideal for motorized surfaces like treadmills. And it's a 2-in-1 shoe you can do for your HIIT training. No matter how you move to the side, back, or even jump, you'll have a nice support and base for your feet and knees too. It also has amazing lateral support, very ideal if you want to run sideways on the treadmill too.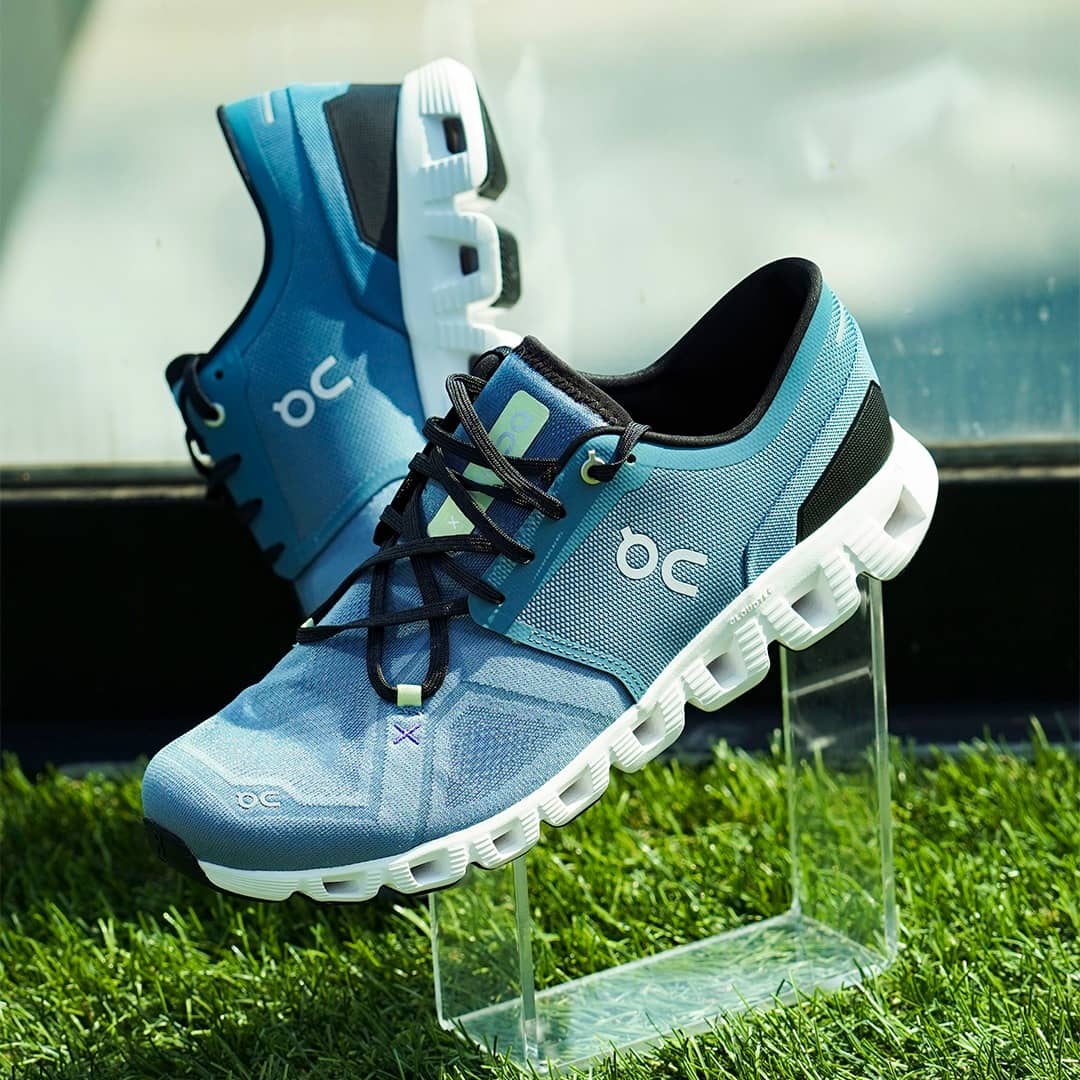 It's not called cloud for nothing. The support is there but it feels rather light. It feels kind of molded too. The cushioning is just excellent, it can compress to landing and can pop off when you take off. foam that combines rigid and flexible elements into the same foam compound.
This is great for you if you need something more lightweight, airy, and feels like you're walking on clouds, so to speak. 
Hoka Clifton 9
Hoka has tons of performance shoes under its wings, but this is one for the books when it comes to energy. These shoes can propel you to finish your run fluidly and smoothly. It also has excellent cushioning which feels sublime and subtle on the underfoot. This type of cushion will help you pick up the pace and be energized for longer-distance running. It is designed to perform best in forward motion. 
And of course, it feels very lightweight and has an unobtrusive design. It is very plush with an additional 3 ml of cushion compared to the standard running shoes. So expect a dreamy and smooth run. But you can also get that stable and firm base. The cushion does not stay compressed and bounces back so you still get that firmness you need from running shoes. The midsole is springy and responsive at the same time. It molds to your feet. So if you need your feet to be a bit more snappy, this is it.
You also need this if you want shoes that do not rub off against your Achilles heel. We love that it can keep your heels blister free too. 
Nike Winflo 9
This is our budget-friendly option. So even if you can't splurge on more high-end brands, you can still have a smooth and comfortable run on the treadmill. 
It has this nice blend of balance and cushioning. It's not too soft and responsive, but it can still provide that decent base you need to run for a couple of miles. It can give your feet a bit of a push too. Keep in mind though this is perhaps suited to the majority of runners who do not require special requirements for their feet. 
It also has an inner mid-foot strap that can give you more stability and security. It works with shoelaces as you tighten and loosen them. 
As we have mentioned above, this fulfills general needs, so it is not that amped up for longer-distance running. Thus, serious runners may need a bit more. 
ASICS GEL-Kayano 28
These shoes will give you one of the smoothest rides on the treadmill. It is very light, responsive, and has great cushioning at the base. You can also feel powered with every run. 
But what makes it a notch higher than other running shoes is that it can power your feet, but at the same time, it feels seriously grippy. So you would have that above-average support, making it very ideal for longer-distance running too.  
The cushion is extra too. The heel part is very responsive while the forefoot area is very springy. It also has that soft gel cushioning that can absorb impact well. So if you need something for a lower-impact run and less bearing on the knees, then we highly recommend these.
You will love these shoes if you need something more snug but still feels comfortable. 
Brooks Ghost 14
It is more breathable and well-cushioned. But you also get that immense support and shock absorption qualities upon landing. So even if you're a sprinter on the treadmill, you can be sure that your knees will not take the toll. has abundant midsole cushioning that can protect your feet from impact. 
 It's quite comfortable to walk on with a more breathable design. So this is surely a great pair if you want to take your time on the treadmill.
This is also a workhorse. This pair of shoes is quite ideal for long-distance running. It can give your footsies much-needed support during 10 km runs. It may sound and look intimidating, but it's not just made for the pros. The comfort level can also be enjoyed by novices, it's not too firm nor too soft, and it feels rather well-balanced.
And this is one of those neutral shoes that you will find comfortable, even if you are flat-footed or have a higher arch. You can never go wrong with a pair of Ghost 14. 
Adidas Ultra Boost 21
If you need a more free range of motion while running, these are the Adidas shoes you're looking for. Despite the liberty in mobility, your feet will still be secure and stable during the run. You'll feel confident and stable with each step and stride you take.
The Ultra Boost 21 is notorious for having a second skin fit. It's very comfy and feels very natural. That's why this gives you more liberty in movement. It is very flexible, so to speak. 
It's also not too shabby when it comes to looks, it can even be worn casually and you'd have your snazzy athleisure look for the day. But keep in mind that this tends to be a bit firmer, though it is well cushioned. 
The caveats however, it can be a bit loud upon landing, so that's something to keep in mind. 
On Cloud Flyer
These are very versatile shoes that you can use both for running and training. Oftentimes you need separate pairs to ensure peak performance, so this is a great value for your money as you need only a pair for cardio and resistance training. 
It is also very comfortable and stylish. You can be looking at a well-rounded and well-balanced pair of shoes. It has quite a decent cushion. And despite not being too soft, they feel dreamy on the feet. You'd have that smooth with every stride. Though the cushion is not too thick and actually gears on being firm, it can surely absorb impact on landing,
And oh if you need more arch support, this is highly recommended. You will feel very stable and supported.
And it's called cloud for nothing. You can get that excellent performance without feeling like having bulky and weighted shoes on. It's quite lightweight and airy. 
ASICS NovaBlast 2
This is one of our favorites when it comes to shock absorption. This ASICS shoe has a trampoline-like feel on its midsole. So when your feet land on the motorized belt, you can get that very responsive action. Your feet will slightly sink into the foam and rebound. And afterward, it can propel you to resume running. It's quite a high-performance running shoe.
Three words to best describe this pair-are light, bouncy and fast. That also makes it great to wear for long-distance running and marathons. 
It is also recommended for recovery runs. The soft and responsive cushion will be very forgiving to your tired and weary feet.
Hoka Bondi 8
Speaking of plushness, this pair of Hoka shoes are a great contender when it comes to this category. Bondi 8 will not disappoint those who are looking for softer yet supportive running shoes. Like our number 9 bet, this is also recommended to wear for recovery runs. If your feet need extra love, this will give you more of those. 
That additional TLC also makes this a great pair for those who are just getting back into running and still have some initial aches. This will be very forgiving and nurturing.
However, due to the extra plushness, you have to be careful and not let your feet sink too deep while running. These may lack responsiveness so it may not be the best option if you want to run at a faster pace. 
Running indoors is less stressful on the knees, but you still have to be keen
With safer and more predictable flat terrain, treadmill running is more friendly to the knees. But it does not mean that you can just use any type of shoes. You still need sufficient shock absorption and support. Remember, despite the lack of pavement or roads, your feet will still land on motorized equipment.