When you purchase through links on Astonmet.com, we may earn an affiliate commission.
Here's detail
Are you a seasoned runner? Or perhaps you are just embarking on your fitness journey and need a dependable treadmill for walking. Whatever your fitness needs are, you can get the best treadmill that can support your progress. 
See our best picks for the year below.
Treadmills

Motors

Screen size

Dimensions

Weight capacity

Touch

screen 

Running deck size

Speed

range

NordicTrack 2450

3.6 hp

22"

78.5" ×356" ×65"

300 lbs

yes

20″ x 60″

Up to 12 mph

Sole F63

3 hp

6.5"

66" x 82" x 35"

375 lbs

No

20″ x 60″

Up to 12 mph

Horizon 7.4 AT 

3.5 hp

8.25"

76" x 37" x 63"

350 lbs

No

22×60"

0.5 – 12 mph

NordicTrack x22i

4 hp

22"

70.2" x 39.6"x 71.6"

300 lbs

Yes

22.5 x 60"

Up to 12 mph

Sole TT8

4 hp

19.1"

82" x 36" x 58"

400 lbs

Yes

22" x 60"

Up to 12 mph/hr

NordicTrack EXP 7i

2.6 hp

7"

70.8"  x 34.9"  x 59.7" 

300 lbs

Yes

20" x 55"

Up to 10 mph

Proform city L6

1.6 hp

No screen

29" x 70.25" x 44.5"

250 lbs

No

47" X 17"

Up to 8 miles per hour

Sunny and health T4400

2.2 hp

20"

62" X 25.5" X 50"

220 lbs

No

49" x 15.5"

Up to 6 mph

Echelon  Fitness Stride

2 hp

10"

74" x 31" x 53"

300 lbs

Yes

59" x 20"

Up to 12 mph

NoblePro Elite e8i

4.2 hp

10.1"

73" x 33.5" x 56.1"

300 lbs

Yes

59" x 20"

Up to 2 mph
The treadmill Buyer's guide
Before going with our top picks, it's better to read the guideline, recommended by our experts
The subscription options
Sub options give you more avenues to explore progression, especially if you are already a seasoned runner. But of course, it also comes with the monthly fees. Though some treadmills like the Noble Pro Elite offer one that comes with a lifetime membership membership, it does have a higher upfront cost. 
So you have to consider your needs for these custom workouts vs. the cost that they can incur.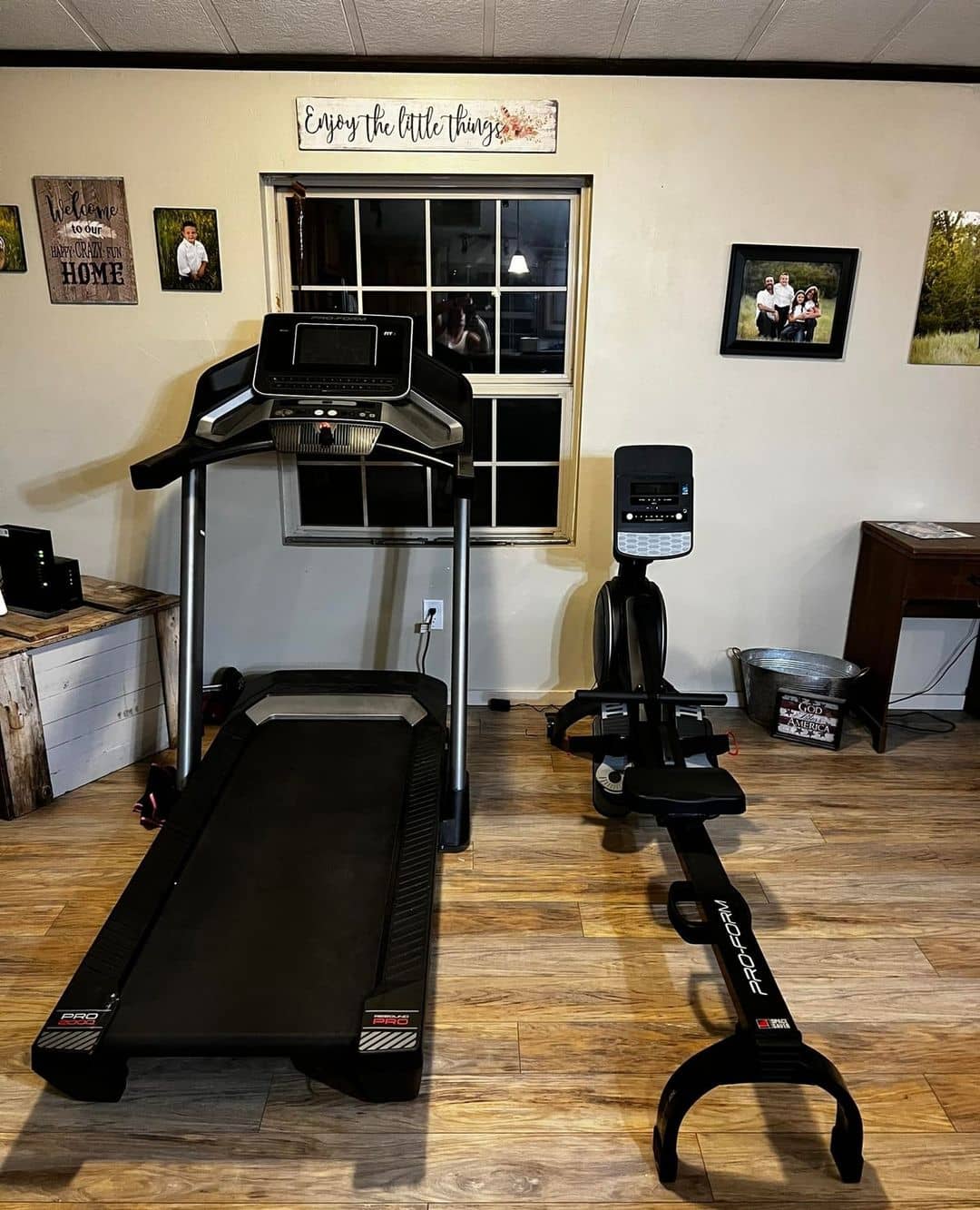 Price range
The cost of a treadmill could be the primary consideration of many. And from this, other factors will depend on it. 
We have listed down treadmills according to the price tiering. See below what you can expect if you buy from each price range
These are the more old-fashioned and affordable treadmills. They are more of the basic units and may lack modern and upgraded functions such as a touchscreen LCD or subscription content. 
While budget is your primary consideration, other things have to weigh in. What's the weight capacity and what is the size of the running deck? Oftentimes, these treadmills are more lightweight, have lower weight capacity, and a narrower running deck.  
This is the more decent option. You can already see treadmills with upgraded features at this price point. They may not have the strongest motor, but they can suffice for walking. Petite users may also find a treadmill they can run on at this price range. 
Amp up your budget a bit, then you get to this sweet spot. This is where you get a good mix of affordable and quality. 
You can see a lot of good quality treadmills that you can use for both walking and running.
Now we're going to the higher price tiering where you get to experience a bit more luxury. You'll also have a taste of the fancy stuff. 
You'll find treadmills that offer more custom workouts. Most will also have touchscreen functionality and subscription content. 
If you want to pay a lot more you get more technology that can make running and walking a more sublime experience, by all means, splurge. Treadmills that are in this price range offer additional fancies and luxuries such as more incline and decline options, incline, extended cushioning, enhanced incline, and huge touchscreens. These are often the ones used in professional facilities.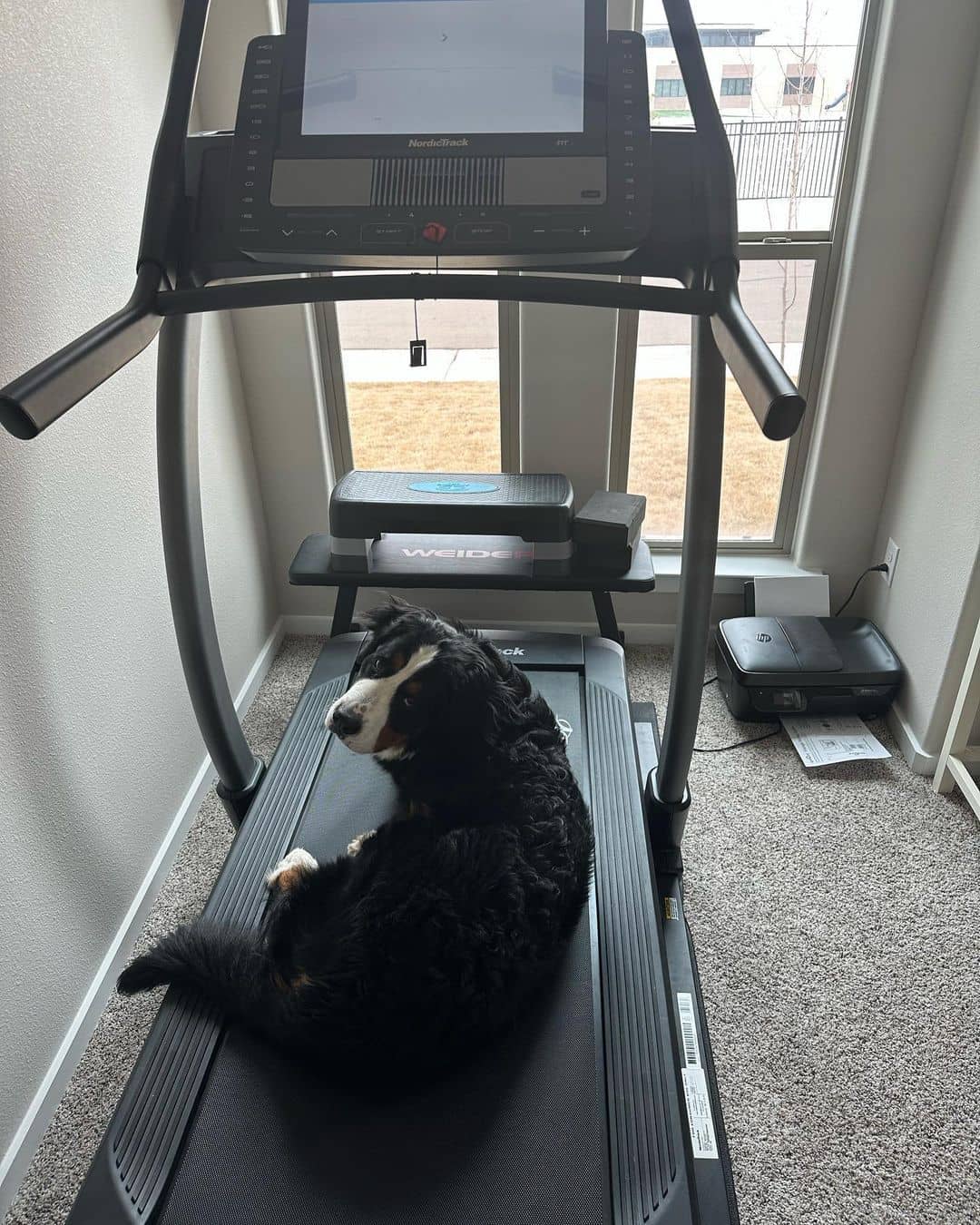 Treadmill Size
What size of treadmill should you buy? To answer this, you have to consider what you're going to use the treadmill for. Is it for walking alone? Or do you intend to run on it every day? Are you light or heavy?
Running treadmill belts should be 20" wide and 60" long. This provides enough span for running and should accommodate users over six feet tall. On the other hand, if you just need a treadmill for walking, the decent belt ranges from 17.5" wide up to 20" wide. They are usually 45" – 60" in length. So if you're just going to walk, a smaller size treadmill would suffice
The belt size
The recommended belt size also depends on your height.  
For taller runners or those 6 feet and above, a treadmill belt that is at least 20" wide and 60" long will provide enough stride length. Petite runners can make do with a smaller or narrower belt.
For chunkier folks, an oversized treadmill is the best option. These have belts that are typically 22" wide and 60+" long. These offer more space for you to walk or run comfortably.
Warranty & Speed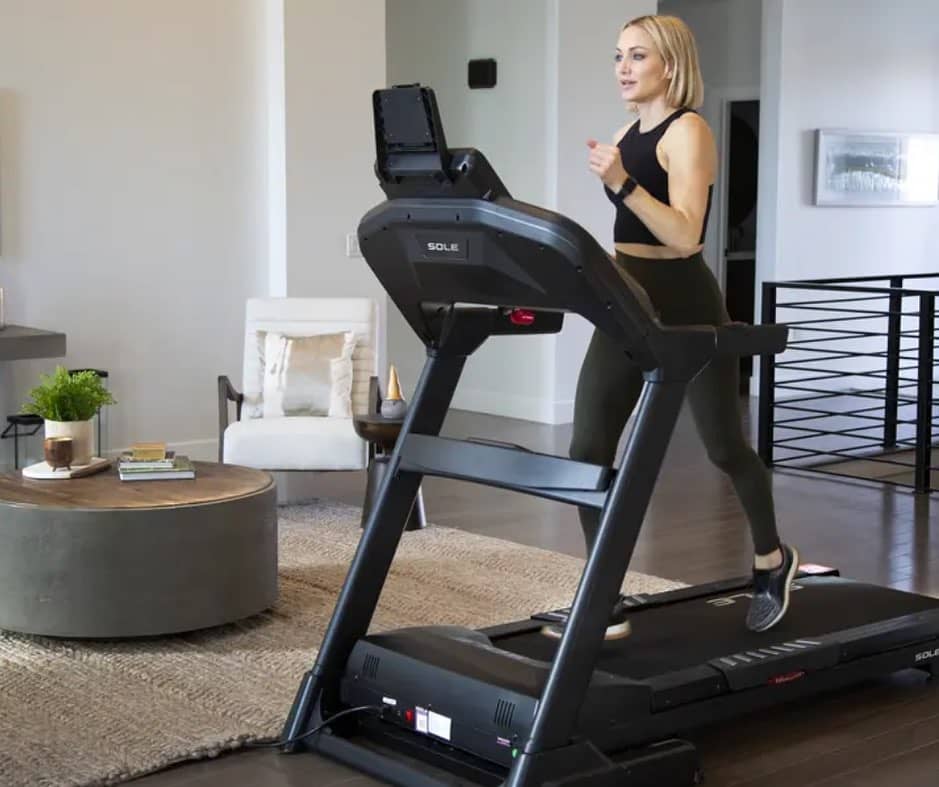 The warranty is the icing on the cake, this also ensures that you're getting the most value from your purchase. A lot of brands already offer a lifetime warranty for the frame and motor, but may not have generous coverage for the other parts of the treadmill. So you have to read the fine print very well. 
The recommended speed level will depend on whether you will run or just walk on the treadmill.  
A treadmill that can go up to 5 mph will be enough for walking. If you're going to jog, find a treadmill that can go up to 6 mph. And if you're going to run, you need a more powerful unit, one that can go up to 12 mph.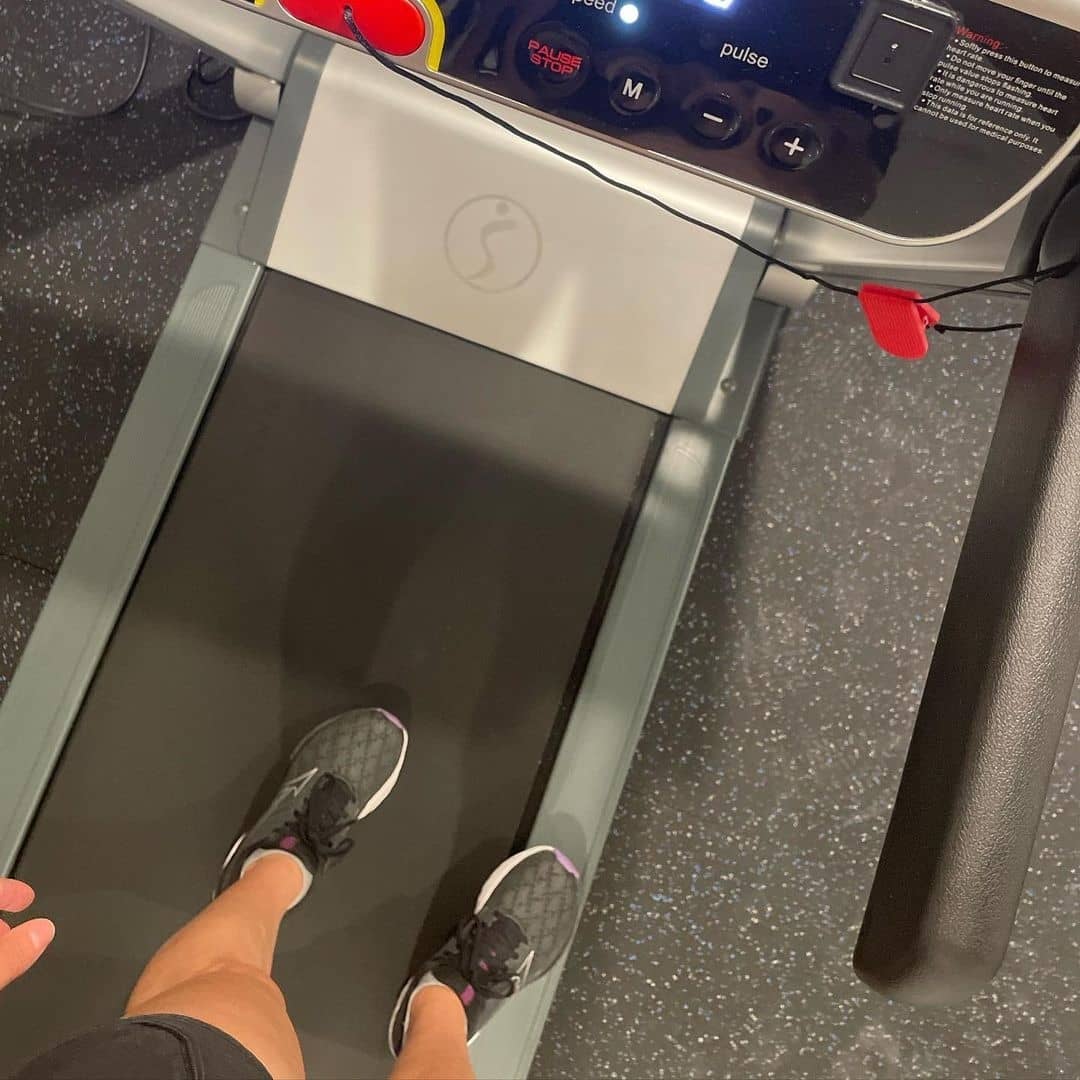 Other features
And these are additional luxuries that may or may not be beneficial for you. Some may be nonnegotiable for your needs, so you have to determine what are those that you need from a treadmill and what you can just live without. 
Most treadmill machines can be inclined up to 20%. But the more affordable and old-fashioned ones may lack this option. So you have to weigh this feature vs. the price, especially if you're on a budget. 
Incline and decline features can add more intensity to your routine. The incline feature in any treadmill targets different muscles in your body that effectively gain more muscle mass.  
Keep this in mind. A basic treadmill comes with basic, preloaded programs and usually has a digital LCD. 
Treadmills with LCD screens may have a higher price, but you can find a handful on our list that will not burn your budget. Also, touchscreen consoles are often tied with monthly subs. 
Many treadmills come with a basic console that is Bluetooth-enabled to sync with third-party apps on a phone or tablet. This is a good option if you don't want to be tied with monthly payments but still want some luxury. You can still connect it to your device and link it to training apps or even use it to watch Netflix while you run. 
Types of treadmill & Weight Capacity
If you're getting a treadmill for home, you often have to choose between a manual and a motorized treadmill.
Manual treadmills are often more light and offer just the basic functions. Motorized treadmills can be heavier since they have more metal parts. But you can also find motorized treadmills that are portable and can be easily stowed away.
It is recommended to not overload the max weight capacity of any treadmill. And if you're going to use it for running, keep in mind that the impact from each step is twice the user's weight. 
The Best Treadmills for Any Fitness Level
Treadmills for Running
NordicTrack 2450
When you're running indoors one of the issues you face is boredom. Especially if you're used to traversing the hills or uneven terrain. That will not be an issue with an immersive treadmill.
The 2450 made it to our top list as it can offer one of the more surreal experiences for runners and fitness enthusiasts. It has several features that make running indoors a little bit more adventurous.
One, the screen is pretty big. The 22" LCD display can amp up the experience. You can also sync it into an iFIT app, offering more workout options for the seasoned runner. 
Two, the motor is rather strong and stable. The 3.6 hp motor can support a very smooth running surface. So this will also feel sublime on your knees and toes. 
Also, this treadmill offers an incline from -3 to 12% and can match Google Maps that is streaming on your screen. 
Sole F63
Like the 2450, this treadmill is built like a rock, it's very stable and made of premium materials. But the F63 is a more compact choice, it can be folded and stowed away when not in use. 
Albeit being a more compact and portable treadmill, this has a rather smooth and stable running belt that even beginners will find very amiable to walk and run on. 
It doesn't have a touchscreen though, but it does have 15 levels of incline that you can choose from. This can give you the liberty to connect a customized workout routine that suits your fitness needs. Also, albeit lacking more upgraded features, the controls are intuitive.
This is more of an old-fashioned treadmill that is very stable and steady, making it perfect for daily running. It has less advanced features, so that is one thing to consider.
Horizon 7.4 AT Treadmill
This is a versatile treadmill that is perfect for both running and HIIT training. It connects you to several workout apps where you can get access to an array of training. You can choose one that best fulfills your fitness needs. You will be able to change the speed and the incline swiftly, thus making it very amenable for HIIT workouts.
So when it comes to connectivity features and a sound and stable running deck, this treadmill can satisfy both. This gives you more ways to add variety to your daily routine. It has Bluetooth connectivity so you can stream your favorite music and video while running, amping up the entire experience. 
One of the downsides is that this can be quite finicky to set up, so patience is a must.
Best treadmills for walking
NordicTrack x22i
A decline function allows you to add more variety to your walking routines. While incline levels help amp up the fitness experience, a decline setting will add more options to work on your muscles and cardiovascular endurance and speed. And having both an incline and decline option makes it suitable for people of all fitness levels. 
The running belt is also pretty wide, thus it can also accommodate taller and more chunkier folks. It's built with an iFit app so you get a more customized workout. This is great for those looking to add more variety to their everyday routine. 
It also has more upgraded features such as a wireless heart rate monitor and Bluetooth speakers that are compatible with Apple devices so you can listen to your preferred music while working out. It also has two three-inch digitally amplified speakers so you can listen to your workout jam with convenience and swag,
This is a more premium choice though, so you have to shell out more moolah to enjoy these conveniences. 
Sole TT8
This is a heavy-duty treadmill that chunkier folks will find more comfortable. It has a 400-lb weight capacity and a very sturdy base, so you will feel stable at all times. It also has a 15 percent incline function so you can add more intensity to your routine or have a weekly fitness challenge to achieve. 
But this is not a portable nor a compact treadmill, it will require more space. 
NordicTrack EXP 7i
We chose this treadmill because of its impressive cushioning system. It can significantly soften the impact and vibration of your steps, giving you a more sublime sidewalk-like feel.
It has a smaller screen, but it does offer some interactive features that can spice up your morning walk. It can also automatically adjust your speed and incline to mimic the terrain in the pre-recorded route videos. But of course, that warrants monthly sub. 
It also has two speakers incorporated into the console with high and low-volume options. But you may also connect your device via Bluetooth. So despite having a smaller LCD, it has some exciting things to look forward to.  
Best Budget Treadmills
Proform City L6
This budget-friendly treadmill is a straightforward unit. There is no immersive experience, no incline or decline function. But it made it to our list because you'll still be getting your money's worth. The price is relative to the value of the treadmill, it is very cheap so to speak. It may be an old-fashioned unit, but it is relatively stable for light runners. 
If you're looking for something a bit more portable, this will not disappoint. It is quite lightweight hence you can easily stow it away when not in use. 
You may still be able to connect to the Bluetooth-enabled machine with your iFit app and get access to 100+ streaming studio class workouts. 
Sunny and Health T4400 
This is a budget tread that is very suitable in tight spaces, like Proform City, this is great for those living in very cramped spaces. 
This also has a soft drop mechanism so it unfolds gently and quietly. You'll not be waking up your roommates or neighbors, which is often a concern if you're living in tight spaces.
You still get your incline options, but The downside is that they are adjusted manually. So you have to set the incline level before you even step on the treadmill. It is quite small, yes, so only petite users may find it suitable for both walking and running. Those of average height may only use it for walking. 
ECHELON Stride
If you're looking for a budget treadmill that offers more than just the basic workout programs, this is it. Despite the more affordable price tag, you can still choose from 12 different workout options. That's what we love about this, it is easy on the budget, but you will not be limited with the number of fitness programs that you can do.  
It also has a touchscreen option and you can read all the metrics and preset workouts. You may even be able to connect it to apps to gain more access to multiple fitness routines.  
But as with other budget-friendly treadmills, the running deck is narrower at 55", so that's one thing you have to consider. Taller and chunkier users might find it lacking, they might not even be able to walk comfortably.
Best treadmill without subs
NoblePro Elite e8i
If you hate paying monthly subscriptions but still want to get the most bang for your buck, well this treadmill is the answer. This veers away from the basic treadmills that don't tie up to any monthly membership. What makes it different is that you get to enjoy the benefits without having to pay every month. The brand offers a free lifetime membership for all units purchased.
So you get all the fancies with having to pay extra. You get access to all the streaming apps (Netflix, Amazon Prime, IPlayer, YouTube). It also has 40 built-in customized training programs. So this is a great tool for those who are looking for more progression. You can select from various programs that can suit your fitness needs the best. 
But keep in mind that this is geared towards the premium choice. But it will be still more cost-effective than paying monthly subs if your fitness demands are just over the 
The downside? The speakers are not the best. You will find them mundane and not that immersive. 
Get the best treadmill for any fitness level
Whether you are a newbie or a seasoned runner, you can still enjoy running indoors. Should you get a suitable treadmill for your fitness needs, you will not get bored. And making the right choice will also depend on how you'll use the treadmill.
Are you going to run every day or are you just going to walk? This should also be weighed against your budget and your need for an immersive experience.
We've just the list that can suffice your needs, whatever your fitness level is.