When you purchase through links on Astonmet.com, we may earn an affiliate commission.
Here's detail
Are you in the market for a standing desk? If so, you may be wondering whether to buy a Vari Desk or a Flexispot. In this blog post, we will compare and contrast the two brands to help you decide which is better for your needs and budget. Both brands offer some great features, but there are some key differences that may make one brand a better fit for your workspace than the other. Keep reading to learn more!
Vari vs Flexispot – The showdown of Height adjustment ranges
In this showdown, we have to say Flexispot is a better option. Why?
Vari's "Basic" Essential model is a decent option for the average user, but it only goes up to 47.2″. Meanwhile, the "Pro" model is made for the towering types, with a height range of 25″ to 50.5″. But, what about those on the shorter side?
Enter Flexispot! With a whopping 4 models to choose from, this brand has got everyone covered, no matter their height. The EC1 frame, the most budget-friendly option, reaches a height range of 28-47.6″.
The "C-frame" is perfect for standard users, with a height range of 23.6″ to 49.2″. And for the vertically challenged, the "T-frame" caters to you, with a height range of 22.8″ to 48.4″. And let's not forget about our taller friends, the "high frame" boasts a height range of 25.6″ to 52.4″.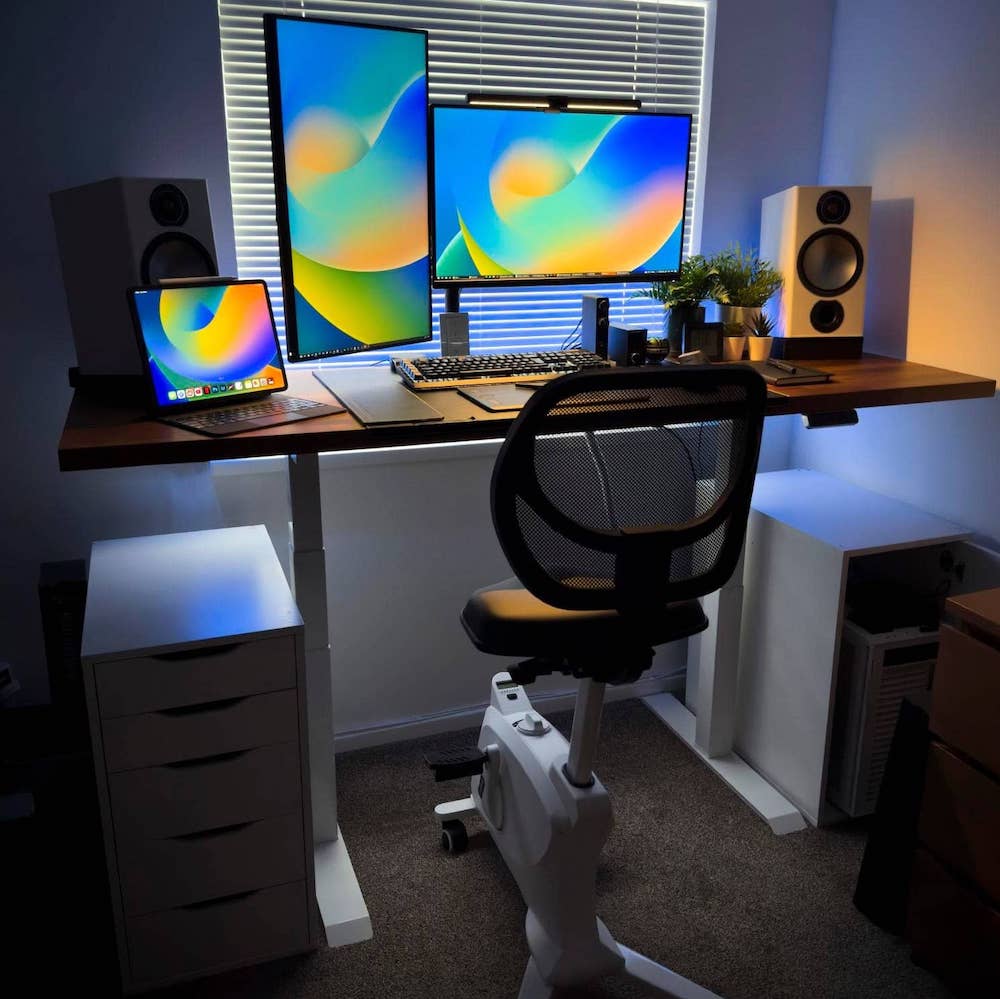 Vari vs Flexispot – Price comparison
Vari and Flexispot are both very competitive. With the same base, the height adjustment range and the weight capacity of Flexispot are a little bit better than Vari, but not really too much.
Take a look at the table, you'll see
Standing Desks
Vari Essential
Flexispot EC1
Vari Pro base
Flexispot Pro Plus

E7 & E8

Frame
2 stage
2 stage
2 stage
3-stage Frame
Height range
27.5″-47.2″
28″-47.6″
25″-50.5″
– From 22.8″-48.4″
– From 23.6″-49.2″
– From 25.6″ to 52.4″
Weight capacity
150 lbs
154 lbs
180 – 220 lbs
275-355 lbs
Price range
Check
Check
Check
 Check
Warranty of the frame
3 years
5 years
5 years
15 years
Size of tabletop
48×24″
48×30″
42×24″
48×24″
48×30″
55×28″
60×24″
60×30″
63×31″
48×30″
60×24″
60×30″
72×30″
48×24″
48×30″
55×28″
60×24″
60×30″
72×30″
80×30″
If you are looking for a standing desk on a budget for the basic model or a high-end product, Flexispot is still the better option.
With more sizes of table tops from 48×24″ to 80×30″, the Flexispot standing desks are great choices for standard users, freelancers, or even gamers. Vari maybe better luck for officers who have the 9 to 5 jobs only.
Vari vs Flexispot – Quality
When it comes to quality, we have to give the edge to Vari. Their desks are made from high-quality materials, like a T-Style Leg with Heavy-Duty Steel Feet for Extra Stability.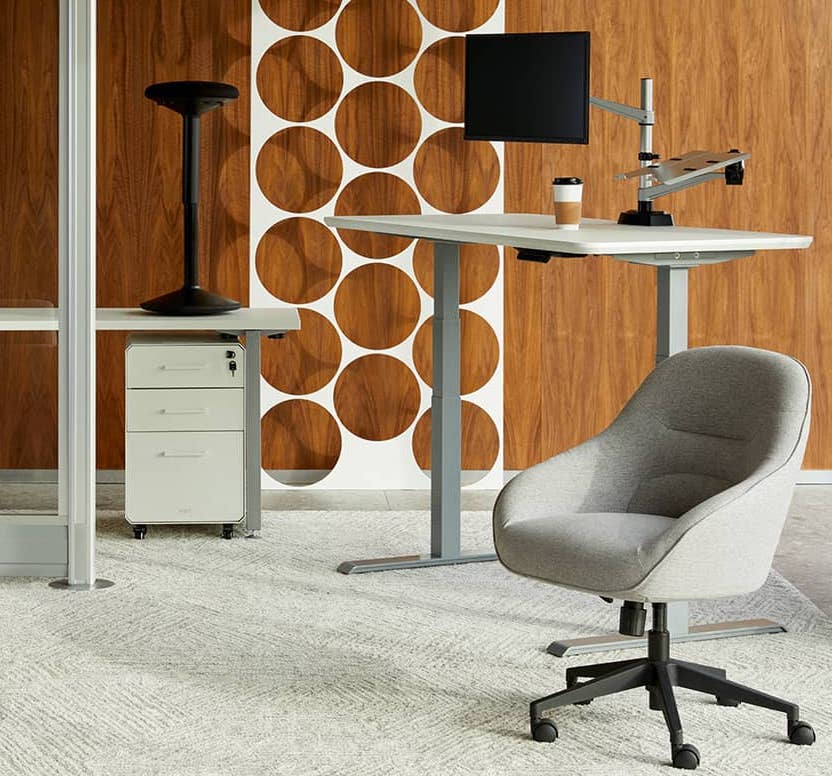 Take a look at the Flexispot's base, all we know is that it's made from "premium steel". This isn't really enough to make an informed decision when it comes to quality. More over, Vari has the UL962 Listed, UL Certified to BIFMA Standards, and GreenGuard and GreenGuard Gold Certified, which is a plus for their product.
So, if you are looking for a standing desk with the highest level of quality, Vari is the one you can actually trust
Vari vs Flexispot – Other Features
Both Vari and Flexispot offer some great features, but there are some key differences that you should be aware of before making your purchase. Vari's desks come with a built-in keyboard tray, while Flexispot's do not. However, Flexispot's desks come with a built-in monitor mount, while Vari's does not.
Any special features that you might need, like a cup holder or storage shelf, can be purchased separately.
Conclusion
When it comes to standing desks, Vari and Flexispot both have their strengths and weaknesses. Depending on your budget, needs, and preferences, one brand may be a better fit than the other.
Vari offers high-quality desks with built-in keyboard trays, but they are more expensive than Flexispot's cheaper options. Flexispot offers great value for money, but their desks don't have all the features of Vari's models.
But for all people, we agree that Flexispot is really better product for newbies and true gamers. We won't actually put the money to buy Vari if you are not really an office worker.
What do you think? Do you agree with our decision? Contact us if you need to know more about the showdown.
Happy standing! And Good luck on your search!