When you purchase through links on Astonmet.com, we may earn an affiliate commission.
Here's detail
Bad news for tall people, your $300 budget cannot afford an electric standing desk.
Why? Because as we mention in our post, all budget standing desks around $300 have the height range from 28-46″, not suitable for taller folks above 6'2″
So if your height is above it, let's find out other options
Move forward to the point, in this article, we pick 4 best standing desks for tall people with the max height range at least 50-52″. Our experts agree that there are still available desks but they are either no good of the warranty or so terrible at customer support. So we put them aside
Here, only a few options left, and they are really good for you, tall guys!
Standing desks
Flexispot E7 High Frame
Autonomous Smartdesk Pro
Vari Electric Pro Desk
Uplift V2
Height range
25.6″ – 52.4″ (651mm-1330mm)
26.2″ – 52″ (666mm-1321mm)
25″ – 50.5″ (635mm-1283mm)
25.3″ – 50.9″ (642mm-1298mm)
Weight capacity
355 lbs

(161 kg)

310 lbs

(140 kg)

220 lbs

(100 kg)

355 lbs

(161 kg)

Desktop size
Available
48×24″
48×30″
55×28″
60×24″
60×30″
72×30″
80×30″
43×23″
53×29″
70.5×30″
48×30″
54×26″
60×24″
60×30″
72×30″
42×30″

48×24″
48×30″
55×28″
60×24″
60×30″
72×30″
80×30″

Noise level
<50 dB
40 dB
<50 dB
<50 dB
Material
and
Style
Carbon & Steel frame, MDF desktop:
Chipboard, Bamboo, Fiberboard, Solid Wood and Bamboo with Wireless charger
Solid steel frame, Warp-proof MDF desktop Natural wood tops and classic
Steel frame, laminate desktop, Reclaimed Wood, white, Butcher Block, black and Darkwood
Steel frame, bamboo desktop, Walnut, Chipboard, Bamboo, Fiberboard, Solid Wood, Ash Gray, Cherry and so much more
Additional features
High frame options, Premium Keypad
,Cable Management set,Under Desk Drawer
Adjustable LED touch controls
Programmable memory settings
Advanced anti-collision technology, mobile apps, Grommets, Free wire management included
Frame

Warranty

15 years
7 years
5 years
15 years
Flexispot E7 high frame
Flexispot is a good brand even they are came from China (most brands are). And good news, they offer 15 years of warranty for their high-end product: the E7 Pro Plus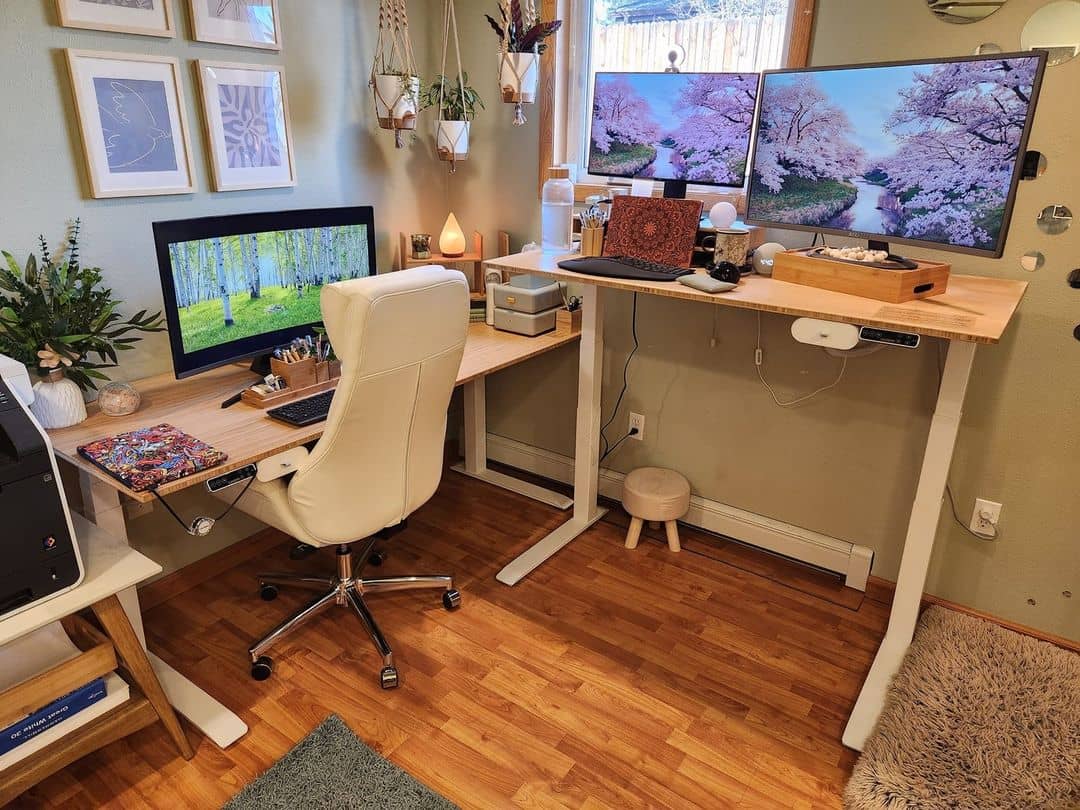 And we may mention this sit-stand desk before, but for taller guys, this need to  be the high frame
You may also know, the brand offer 3 types of frames
22.8″ – 48.4″ (T-frame)
25.6″ – 52.4″ (High Frame)
23.6″ – 49.2″ (C-frame)
And we will pick the High frame for you here: https://www.flexispot.com/flexispot-pro-standing-desk-e7
Unfortunately, you cannot buy this desk anywhere else but their official website (link we mentioned above). But for some guys who feel more comfortable when pay with a credit card via eCommerce websites, we have a runner-up option: https://www.amazon.com/FlexiSpot-Electric-Standing-Adjustable-Computer/dp/B09B21N27B.
This is their 3-stage E5 with max height setting at 50″. The price is cheaper, the weight capacity is also not strong (220lb) and the warranty is also shorter!
But before checking it, you should see other brands to make a comparison and also understand why we put this desk in the first place
Autonomous Smartdesk Pro
Autonomous has mix reviews, of course
They are came from Vietnam, but the brand's products are made in China,
The brand offer 2 options for an electric standing desk, the dual motor and the single one. We pick the Smartdesk Pro because their height range is from 26.2" to 52". That's good enough for a 6'8″ person to feel comfortable working while standing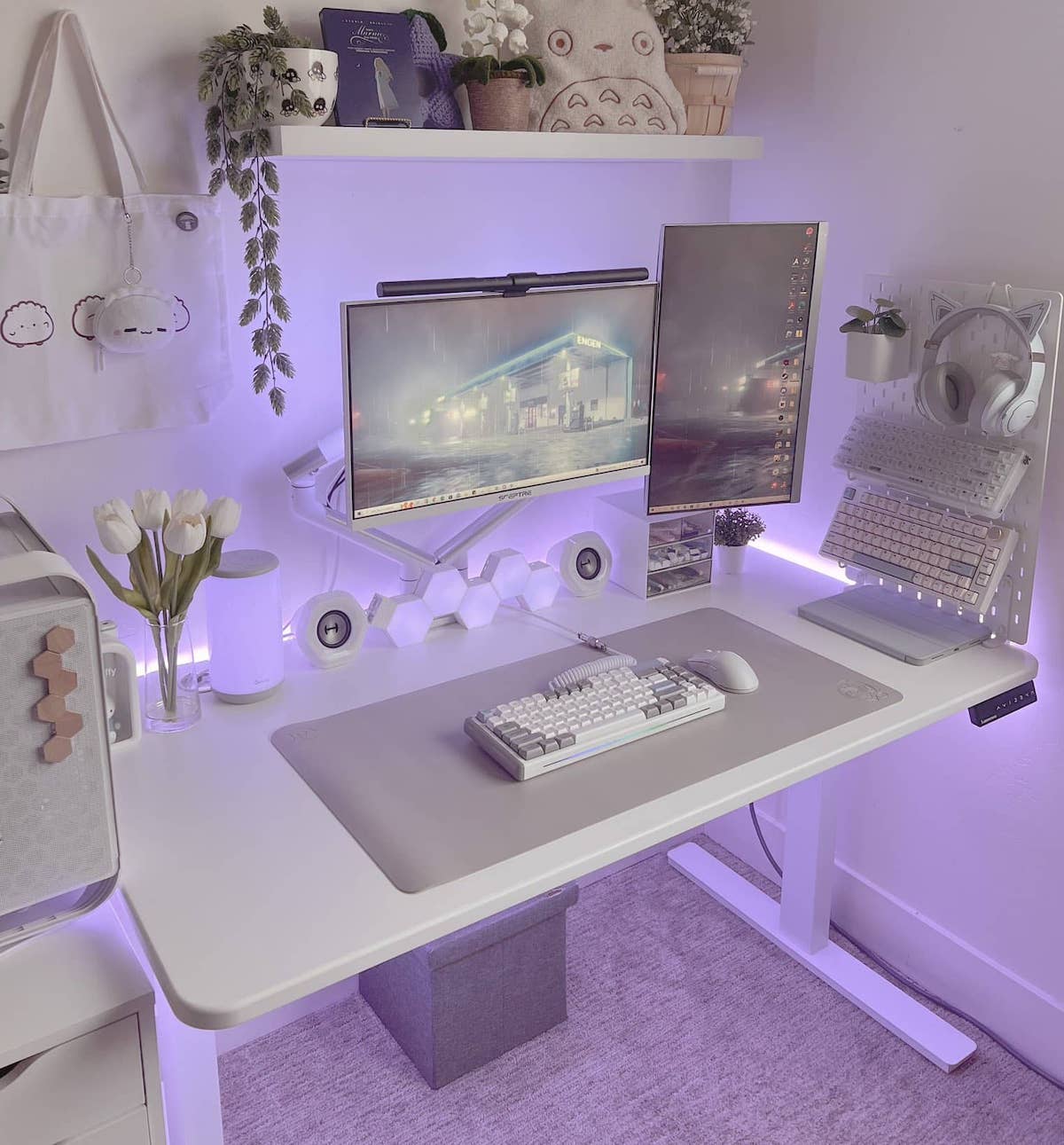 Bad news, they only offer 7 years for the steel frame. And the load capacity of Smartdesk Pro is 310 lb, not strong as the E7 (355 lbs).
And their customer service, well it's too bad. Some Redditors claim that they did not answer emails or phone, check this post, for example!
So our recommendations: Take their A1 frame here: https://www.amazon.com/Autonomous-A3-2021-Electric-Standing-Capacity/dp/B092VRVHMB/ and buy a tabletop in somewhere else. At least you can get free return if some errors show up and the price is far more cheaper than buy directly in their official website
Vari Electric Pro desk
Before Vari was Varidesk.
Not a problem. Their electric standing desks are loved by lots of freelancers and even gamers.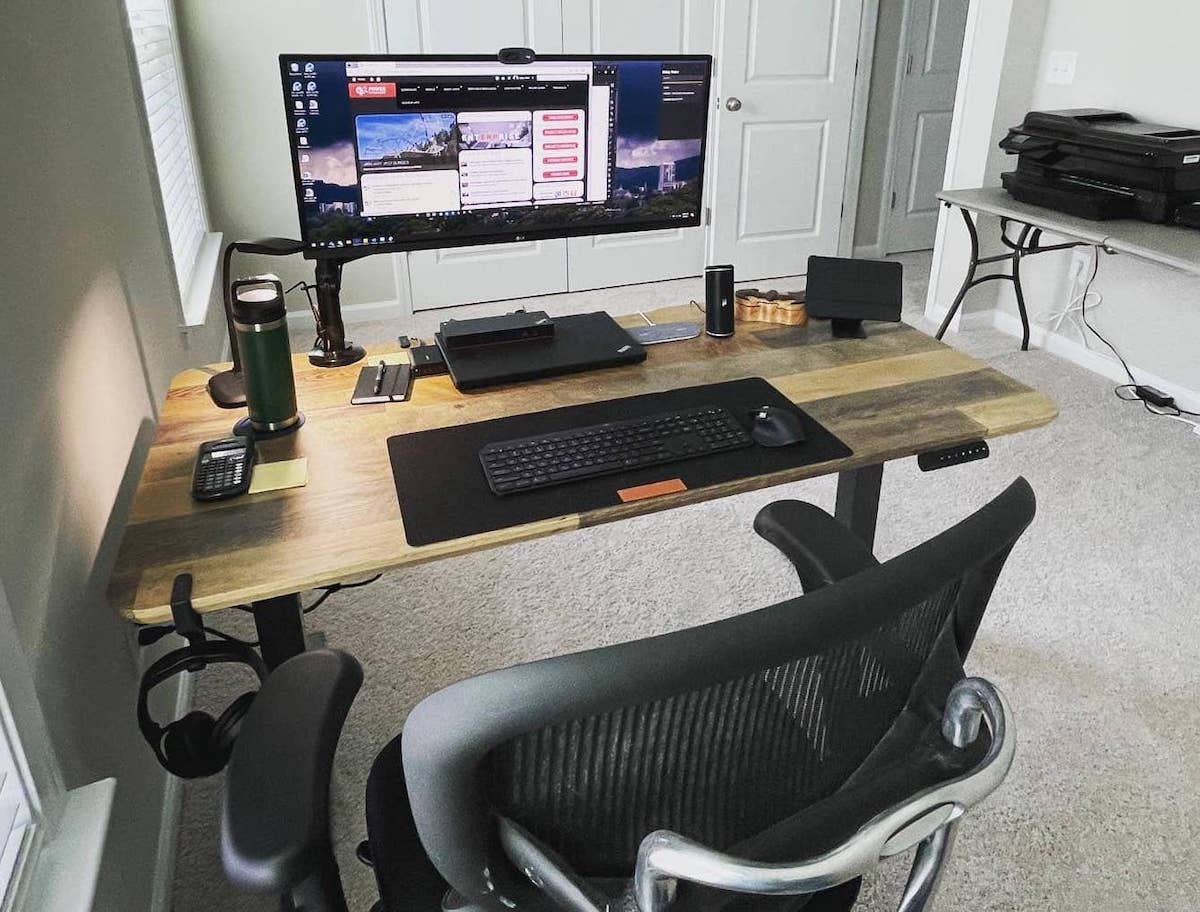 The height range of Vari Pro Electric standing desk is 25-50.5″. 5 years of warranty is really not much, but good enough if you compare with unbrand options. The cheap brands offer a budget price, but never mention any warranty info or return policy.
Vari won because of that customer service. They take actions quickly and they do care about complaints
Where to buy: https://www.amazon.com/Vari-Electric-Standing-Desk-Adjustable/dp/B089CHQCTM
The tabletop Size we recommend will be 48×30″. Because unlike the other brands, Vari offer 220lb for the small table, while you can only get 200lb for 60×24, 60×30″ or even 180lb for the biggest fish – 72×30″
That's weird.
Uplift V2
The famous Uplift V2 standing desk has the height range from 25.3-50.9″. Offer lots of sizes for the tabletop, even for small spaces to the biggest one (80×30″).
More impressive with 355lbs of weight capacity
Not enough for you? Well, they offer 15 years of warranty
And free return with free return of shipping
They also have an app to control the desk, call Upliftdesk app, easy to install on your mobile.
They have every features that other brands offer, such as Anti-Collision System, Keypad Lock, 1-Touch or Constant-Touch or Height Calibration.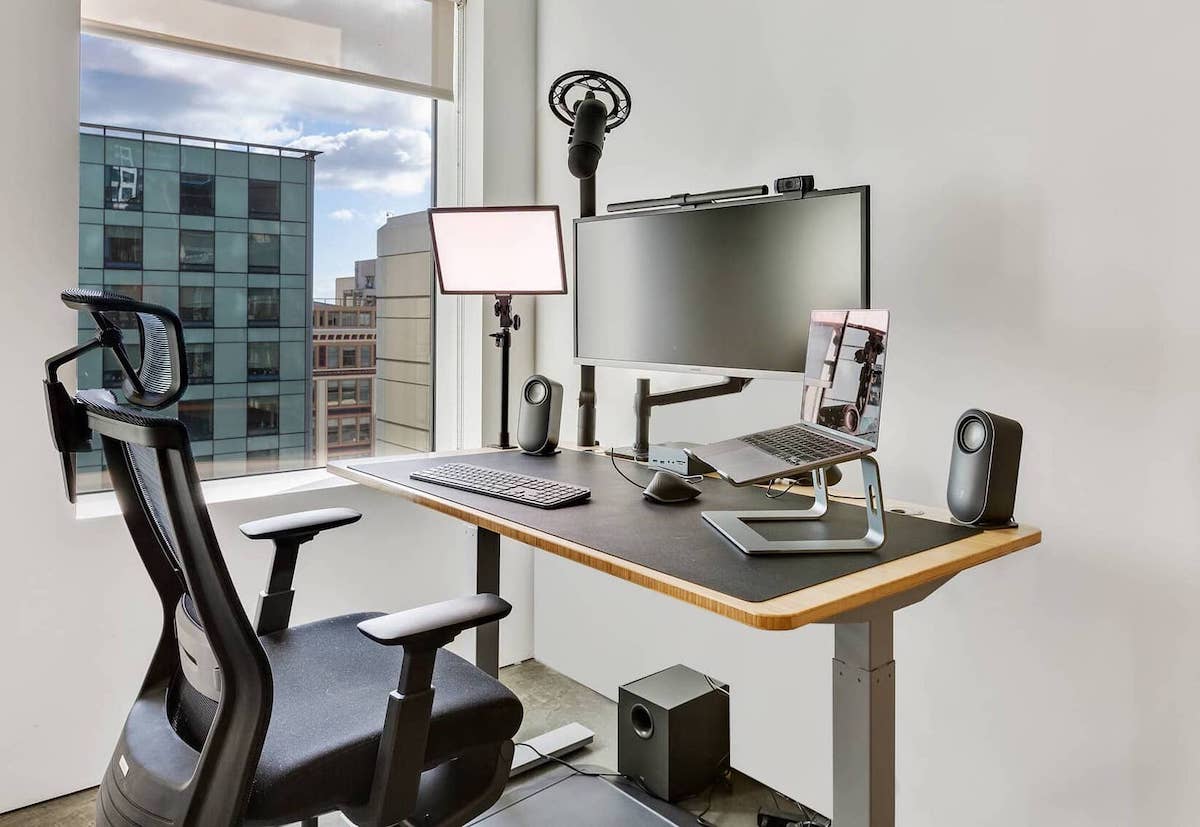 A perfect one for Home Office setup
But, the price of the product will make you turn back to the Flexispot E7 when you see it
Check it here: https://www.amazon.com/UPLIFT-Desk-Adjustable-Standing-Management/dp/B07HS1HWGX/
Want more options:
Bonus tip: A standing desk is not enough, you'll need a comfortable office chair