When you purchase through links on Astonmet.com, we may earn an affiliate commission.
Here's detail
Sinking in the bed is a common problem for heavy folks. No matter how supportive or comfy the mattress is, it will have a weight capacity. And once you go over it, you will not be able to enjoy a dreamy sleep. So if you are on the hefty side, better go for a mattress that is specifically meant to carry excess weight.
So let's go over this list of heavy waders.
Titan Plus Luxe
This Luxe mattress feels very supportive yet cushioning enough for those who weigh over 300 lbs. It has a sufficient amount of cushioning and contouring that most heavy people often miss. In most cases, comfort is compromised over support.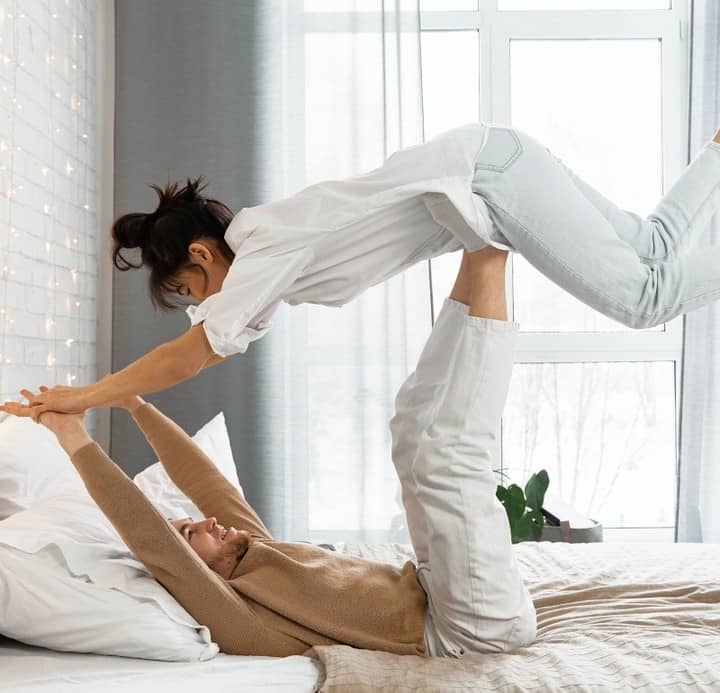 Heavier folks tend to go for a firmer mattress that they can lie on without sinking. Often it lacks the cushion. But it doesn't always have to be that. Now you can enjoy a mattress that will be able to last longer, but at the same, feel comfy enough and has a little plushness to it.
The Luxe did extremely well when it comes to pressure relief. It has a medium firm comfort that will subtly cradle your shoulder, hips, and back in the right way. Though you don't get that sinking-in feeling, you will feel that it still has your back, hips, and shoulders that is.
We find the Luxe a more comforting retreat than the Titan Plus, the latter if firmer. The Luxe comes in as quite a surprise. You can still feel that sensation of being slightly hugged, which is not common in mattresses that are suited for heavier people. Most often comes out too firm.
This is also more bouncy and respective compared to Titan. you'll find it quite easy to move
But when it comes to edge support, it does not fare that well, you will not be able to sit at level with the other areas of the bed.
Purple Hybrid
If you're on the hunt for a heavyweight mattress that is extra deep, we recommend this one.
It has an extra inch of height added to the grid. This enables the mattress to provide better pressure relief and comfort for those who weigh up to 300 lbs. It is constructed with coils that are wrapped individually, this allows you to sufficiently sink into the bed but it will not sag. This also makes it more airy and breathable since there is a sufficient flow of air moving around the coils.
This is also a very responsive bed. But the downside is the system that it uses, despite being supportive, may take some time to get used to. But once you get the hang of it, it can be surreal in terms of pressure relief.
Winkbeds Plus
The Plus sits on the firmer side. This is for those needing more substantial support for the torso and hips. This mattress has a zoned comfort and several supportive layers that can give a significant push around the said areas.
So if you need more base for the torso and hips, you'd find this a more suitable option. You'll feel that you will be pushed more. It also has a very gentle cushioning sensation, but it was almost unrecognizable by most people, the first thing you'd notice though is that it's more pushy.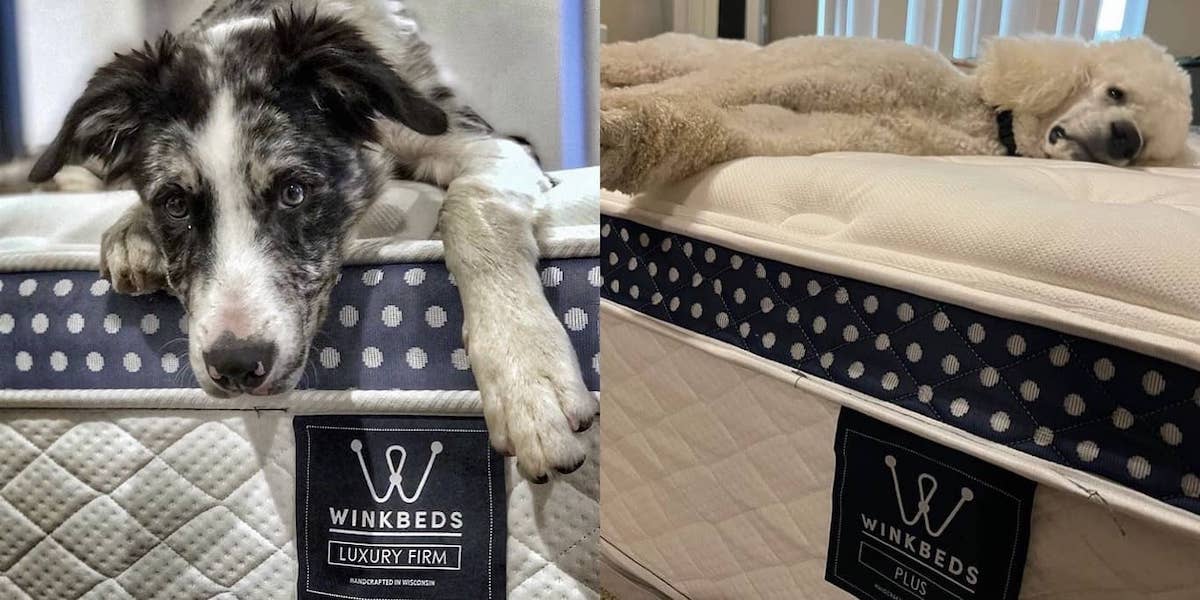 It has coils that are wrapped individually. So when it comes to motion isolation, this mattress did rather well. Thus, making it a great option for couples who are on the heavier side. The cold also lies on the sides of the mattress, so you can expect a more stronger and stable edge. So you will be able to sit on the side and still feel leveled with the rest of the bed.
EMMA CLIMAX
This hybrid mattress combines two of the favorite things heavier sleepers are looking for in a bed- bounciness and sufficient support. It is stronger, more responsive, and can be enjoyed when it comes to lovemaking. And like the Luxe mattress, this is impressively bouncy. Couples can also easily spray out to the edge of the bed. The side of the mattress will be able to maintain its integrity since it is also lined with coils. And when we say bounce, one or two things come to mind- sexy time. That's why this is also a favorite item among couples who are on the heftier side.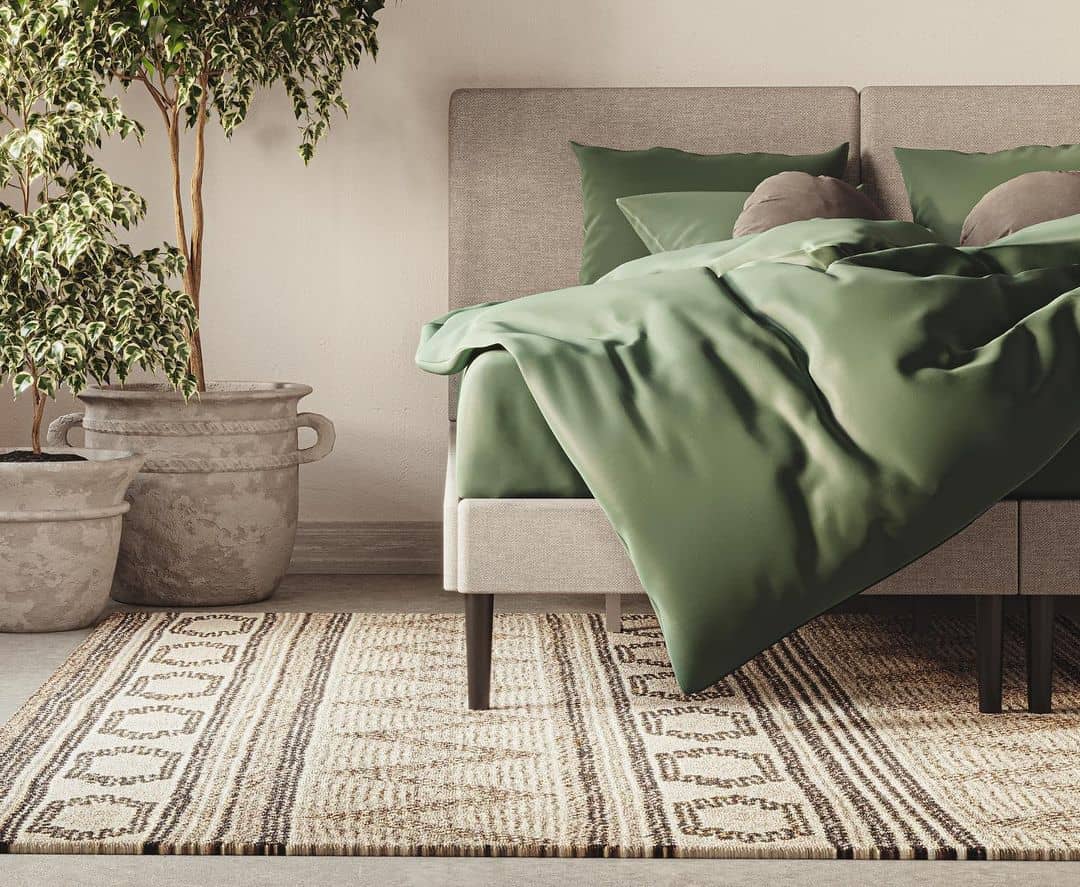 What also sets it apart is that it has different levels of support. The coils of the mattress are zoned. So different areas of the bed will feel different. Some may be more firm while the other areas can be softer. This allows the mattress to target the different pressure points on the body in a more specific and personalized manner.
Plushbeds Luxury Bliss hybrid latex
In looking for a mattress that can be muscular enough, so to speak, we often forget how comforting it can still be. This Bliss hybrid mattress can set the tone for luxe comfort for heavy people. You no longer have to settle for just subtle luxe if you want to go all the way dreamy.
This matrix has a unique combination of high end materials. And the moment you lay on it, you can instantly tell. For starters, the top is made of organic cotton. It is very smooth, dreamy, and airy. You'd love to snooze off right there and then. It's also knitted, so there goes the aesthetic appeal at the same time. This type of comfort is not often seen in plus size mattress
It also has coils underneath that make it muscular. So you'll feel supported enough with subtle contouring to provide relief to pressure points of the body. Though it's not a deep one, you will still be able to tell the difference.
This is luxe, so it can run a dent in your bill.
Bear Elite
This mattress has a different technology that makes it more suitable for those heavier and more active individuals. It can help hasten muscle recovery so you can get up and running again the next day.
It has a technology called the Celliant. This is perfect for those who always have sore and tired muscles. The mattress will trap the heat and redirect it to the muscles and joints. This in return can help improve blood circulation in that area, ultimately resulting in faster recovery.
That's why this is also a great choice for athletes or if you are on your feet the whole day.
This has a medium firm comfort, a tad softer than the average bed most folks are looking for. So you can expect a more dreamy haven plus contouring for the pressure points on the body.
Puffy Royal
This is a hybrid mattress that checks your list if you are longing for something that is way cooler.
It has 4 layers of cooling gel. This renders the bed very breathable and airy. Heavy sleepers tend to sleep hot and heat is often trapped between the mattress and their body. And this extra layer of cooling goodness works dramatically. It also has 7 inches of coils that allow for that extra airflow.
This is also a great choice if you are wanting something plush. It's medium soft, so pretty much the softest one on this list. So it indeed lived up to its namesake Puffy, you'll feel like you're sleeping on clouds. This soft comfort also makes the mattress very relaxing and therapeutic for those who are suffering from fibromyalgia or chronic back pain.
But on the other side of the coin, the edge support fared just average. It will not be a good idea to sit at the side of the bed often.
Big Mattress Premier
If you are heavy and tall at the same time, there's nowhere to look f]but here. Most standard mattresses for heavy folks run short if you stand more than 6'4". So even if they have layers and layers of coils and dense foam that feel comfortable, you will still have your legs hanging off the edge of the bed. This can lack support for the lower body, and ultimately lead to back pain.
Another advantage of this mattress is you'll be able to customize the firmness level of the bed. It has a dial on this side that you can control. So you can write for a firmer bed on Monday to a softer one on a Tuesday when you need more contouring and pressure relief after a good run.
Motion isolation is very good. You can also sleep with pets and be undisturbed during the night. Well, unless, your cat jumps on your face eh? As for the caveats, the edge suri strength is not that great, so that is one thing to consider.
Naturepedic EOS
And here is our premium take from the crop. This mattress with an organic pillow top, if you are dreaming of a more luxe and sustainable experience, then there's no way to look but here.
It is quite deep at 15 inches. So you can also sink in beautifully enough to feel properly supported. While at the same time, the bed will not sag and you will still find it easy to wake up in the morning.
Also, it has a dial at the side of the bed that allows you to customize the firmness of the mattress. So albeit having a hefty price tag, the multiple firmness options will make it seem like you're buying several sets of mattresses all at once.
Sleep number 360
Heftier is the name of the game when it comes to this mattress. While our other options above can support those who weigh up to 300 lbs, this mattress takes it up a notch. If you are 400 lbs and need a stronger heavy-duty bed, this is it.
This is also an upgraded mattress that has several features you'd not see in other brands. One, it is adjustable. It has biometric sensors in the mattress, so if you switch positions in the middle of the night, it will automatically adjust. Thus you can sleep in your preferred setting without interruption. Also, you can connect it to a phone app and tinker through the sleep capabilities. So if you need a smart mattress, this is it.
Big Fig
If Sleep Number is heftier, we have another surprise for you. This BIg Fig mattress goes way beyond with a weight capacity of 500 lbs. It is also 13 inches thick, making it a very deep bed that can take you to a deep and relaxing slumber.
It has thousands and thousands of individually wrapped coils. So no matter how you move or how you sleep, it has your back, hips, and shoulders all at the same time. This is very very strong, no words for it.
If there is a con here, it has something to do with the firmness levels. It can be too firm for some people, especially if you are not near 500 lbs.
Buying guide for heavy people
Responsiveness
This is very crucial for comfort and convenience.
If a mattress is not responsive enough, this will leave you feeling sucked into the middle of the bed. Thus, it will make it difficult for you to change positions at night, or to get out of bed altogether.
Contouring
Beds for heavier people shall also be contouring enough, but not too cradling. So while average people will love the feeling of being enveloped by pillowy softness, this is the opposite when it comes to heavier sleepers. You need something a little bit less hugging.
Too much contouring can make you feel stuck in the bed.
Thickness and depth of the mattress
These mattresses should be sufficiently deep and thick. The extra layers of coils and dense materials are what you need for extra support. Something that's too thin or too short will not just work for those who are heavier.
Pressure relief
Heavier people tend to have an excess buildup of pressure on the hips, shoulders, and back. So you need something that will provide pressure relief to these hot spots. It's also a bonus if it has zoning. This ensures you get personalized support for specific areas of the body.
No more sinking into the bed
Getting stuck in the bed can be frustrating, this often happens to heavier people because their mattresses cannot support them enough. We got just the mattresses to give you what you need- comfort and support.
One thing to keep in mind though, even the softer mattresses for heavy people might be too firm if you are of average weight.