When you purchase through links on Astonmet.com, we may earn an affiliate commission.
Here's detail
Latex and memory foam both can give reassuring comfort and a blissful slumber. These two materials can also be quite supportive for your back. That's why it can also be challenging to choose between the two. 
One can be gently contouring while the other one can be more aggressive at it. So let's see how to tell them apart. 
Memory foam lets you enjoy your dreams
This material certainly is made for a very lavish sleep. That contouring and cradling sensation is very appealing to a lot of people. It's often reminiscent of when you were a baby. You felt that comforting relief when you were wrapped in soft blankets in your mother's arms. Well, it has not changed much at all. Still, a lot of people love to sleep in that manner.  And memory foam certainly mimicked this type of comfort.
And the higher-quality memory foam mattresses can amp up the experience. It offers more structural support. You can feel the memory foam conforming to every nook and cranny of your body. It can mold itself to your shape very well. And this is perhaps the best spring pint of memory foam. It's like a sift cloud that always has your back. No matter how you move, toss, or turn into the night, you will always have this soft and supportive surface to perch your back and hips upon.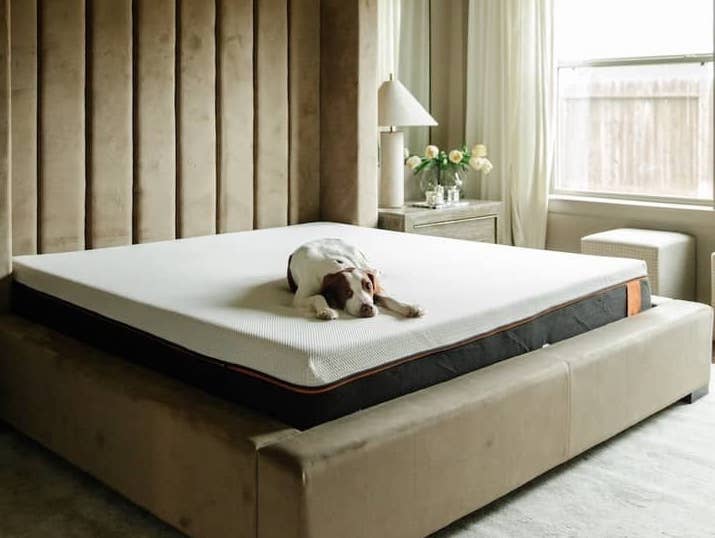 So needless to say, this is perfect if you have pressure points in your body.  The material makes use of your own body heat to mold itself to your shape. This retracted heat also helps relieve those aching back, hips, and shoulders.
Latex can offer a different kind of cradling comfort 
You'll also be amazed at how comfortable latex mattresses can be, but they do offer a very different type of comfort. Memory foam screams softness and plushness. It is notorious for the contouring benefits and that tight warm hug. Latex can also lull you to a deep slumber. But it has a rather different type of support and it kind of hugs you in a very different way. So you can specifically differentiate between memory and latex mattresses.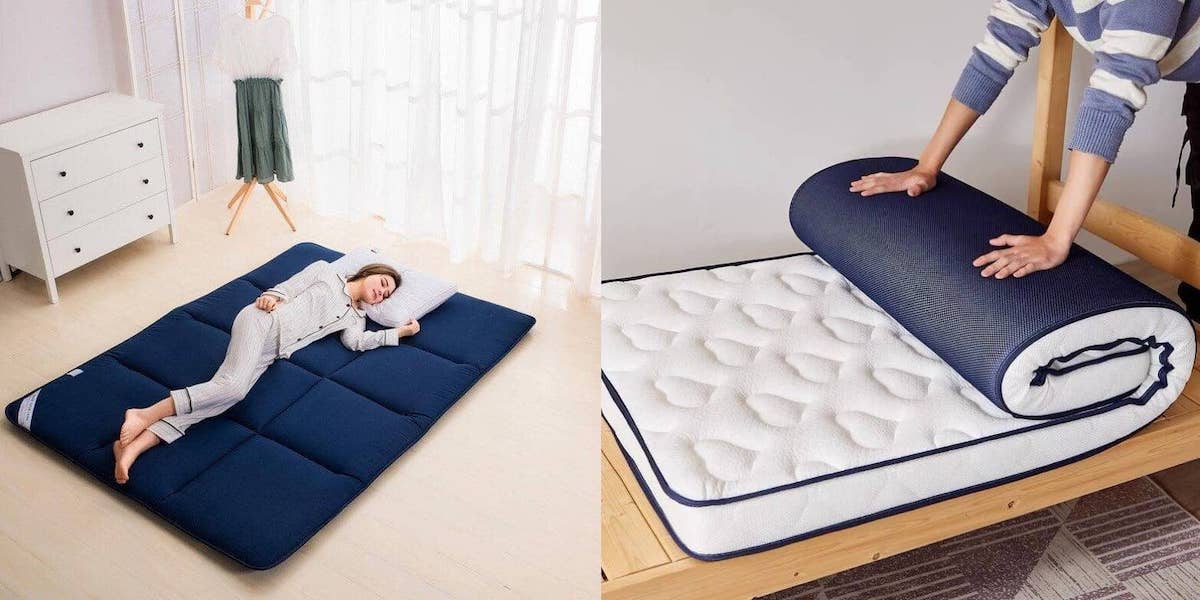 The moment you lie on a latex mattress, you will instantly feel that sinking-in feeling. Like memory foam, it is very soft and plush to the touch. At this point, you will be able to find it challenging to tell them apart. But the longer you lie on the bed, the more distinct the differences become. Latex will feel fuller, firmer, and deeper support.  It will offer deeper support as you lie on it longer. Memory foam has quite a consistent cradling sensation, it feels the first time as it did the first time you lie on it. 
If both are cradling which is more dreamy?
The question as to which is more cradling is easy to answer. It's memory foam of course. It offers this tighter and warm hug that envelops you into a cocoon. And no matter how much you move through the night, you will always have that hug. But the answer as to which is more dreamy depends on how you want to be hugged. Do you want a subtle embrace or do you prefer a clingy and warmer one?  
Memory foam, being a more clingy material, will feel tighter and more cushioned. The comfort of latex is more of a generalized deep compression. It's not as great in pressure points as memory foam, though it can somehow help alleviate some pain, but not to a specific point like memory foam.
Thus, this makes memory foam with a slower response time. And latex, in turn, will feel more elastic. 
How to choose the better cradling comfort?
Memory foam can get too huggy and clingy. For some sleepers, this feels bliss, especially if you want soft plushness supporting every part of your body. But there are still some who find it too much. They often complain of having difficulty getting out of bed in the morning. This is the disadvantage of something too soft and plush.
Memory foam does not contour as much so you will find it easier to get fixed up in the morning. 
So there you go. If you need more pressure points for certain areas, memory foam can benefit you a great deal. But if you want to take that tight hug a notch lower and find memory foam slightly difficult to get out of bed in the morning, latex is the next dreamy option. Less hugging, but still bliss. Latex has more structure, thus making it a tad firmer than memory foam. The latter is all the way cushier, softer, and plusher. Also, if you need a bit more pushback, latex will feel more springy and pushy.  So you just have to differentiate what type of dreaminess you would want to sleep in.  Latex can prevent you from feeling stuck in the middle of the bed.  It does allow for decent shrinking and compression, but not as significant as memory foam.  
Another consideration is the amount of bounce.  Since latex is more pushy, it will add a more bouncing action. That's why combination sleepers might find it a more comfortable bed. Also, this is more amenable to lovemaking. Couples will find it easier to move around and have a little bit more action. 
But that doesn't mean latex is always the best option for couples. When it comes to motion isolation, latex can fare quite poorly. Since it is more springy, it will not be able to stop small movements from transferring to the other side of the bed.
The price is also a great deal
Aside from the difference in the type of comfort, the price tag is also one of the primary indicators. Pure latex mattresses can be very expensive. You really have to invest in one if you must. But latex can be more durable than memory foam, with some even lasting for 20 years with proper care. Thus, you are also investing in a more durable mattress.