When you purchase through links on Astonmet.com, we may earn an affiliate commission.
Here's detail
Spring mattresses are old-school comfort. After all, these are what all are accustomed to before modernization came along. There aren't any hybrid, foam, or memory mattresses. We simply knew mattresses as having springs and coils.
While this old-school design may still be comfortable for some, there is a need for innovation. There's a need for a different type of comfort thus the invention of memory foam mattresses. While it may be a more modern choice, spring mattresses are not at all bad. So let's see how one differs from the other.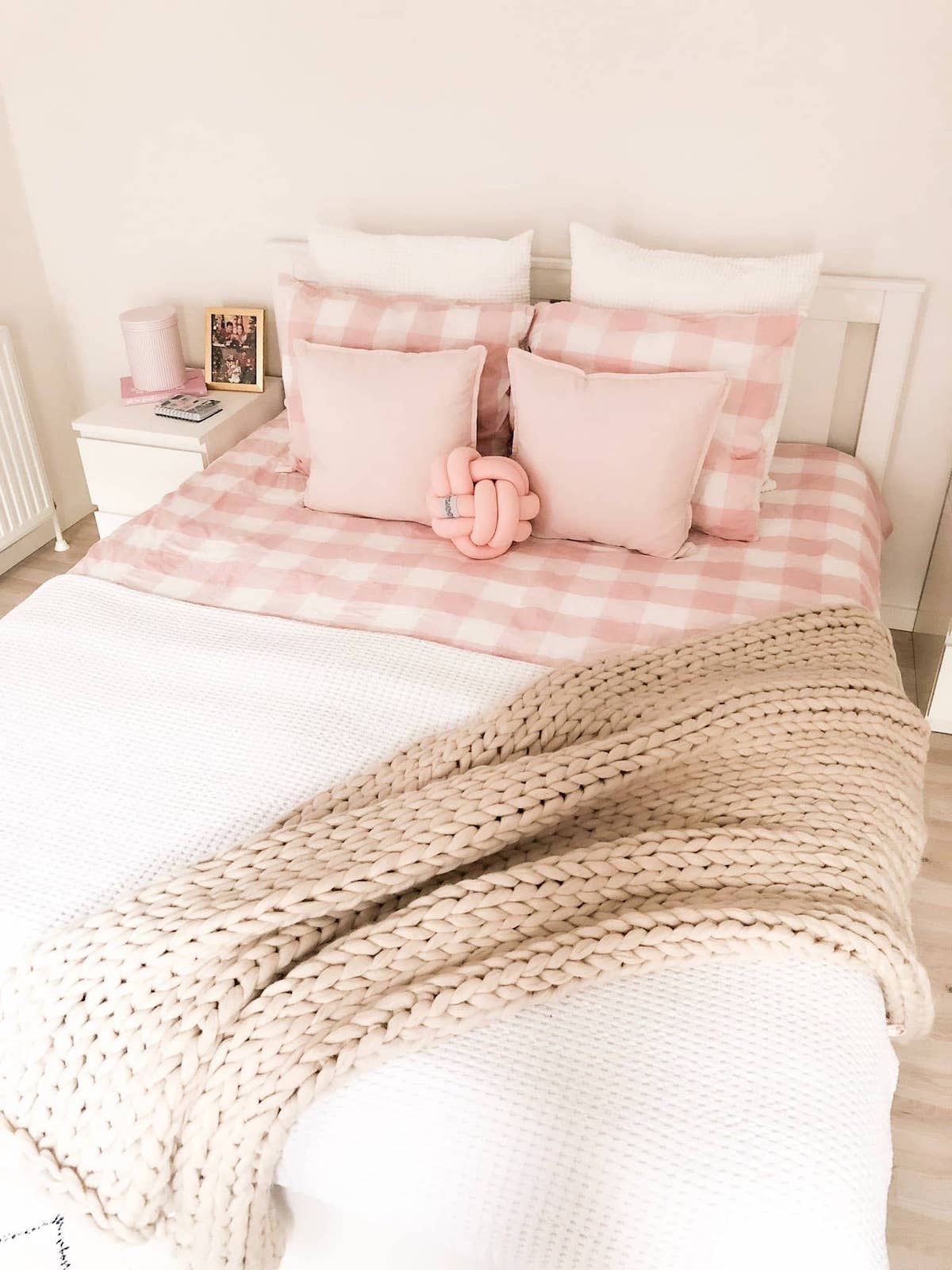 What are Innerspring mattresses?
These mattresses are lined underneath with a layer of a structure of coils. The coils act as a cushion and base. As you lie down and change positions, you will feel a certain feeling of being pushed back, sort of a subtle pushing back nudge.
And this coiled mattress is notorious or known for this sensation, being springy. This can be comfortable for some white others might find this bothersome.
There are different types of spring mattresses. And it's quite rare to find a full-on coiled mattress, most are often in hybrid form already, mixed with other materials to downplay the cons.
But let's take a look in the meantime at the different types of coils used for spring mattresses.
open-coil innerspring mattresses
These are the more traditional colors used. The coils are interconnected in a metal mesh. This network of metal mesh aims to give an even surface of support for the entire body. But with the gaps still, there are still loopholes where you'd feel unsupported.
Compared to a network of metal mesh, the coils are individually wrapped in a fabric pocket. The sleeve of the fabric allows the coils to move independently. So compared to the metal mesh system, this has better motion isolation. But it's still not at par compared to memory foam mattresses when it comes to preventing the transfer of movement.
This system has a fat top and bottom. The flat part is interconnected to hexial wires. This gives the mattress more confirmation of your body shape. Thus, this could be a better option if you always feel sore and tired in the morning with your innerspring mattress
What people love about Innerspring Mattresses
Why would you want a spring mattress? Here are some reasons.
Aside from the old-school comfort, these are rather cheaper.
Well, that is if you're using a pure coiled mattress. Because nowadays, most of these mattresses have a layer of dense polyfoam that can render them more comfy. So that makes them hybrid mattresses already.
Spring mattresses are known for being rather airy and breathable.
The system of coils has these gaps underneath. And this encourages better airflow. This helps keep heavier sleepers get a cooler sleep. That's why it's also a great option for hot and heavy folks.
What not to love about coils
And here are the bad bits, why you should not buy a spring mattress.
Coil mattresses can be decently durable.
Also depending on how they are built, the coils can render a sturdy base for your body. But the coils are not immune to wear and tear. They can even be more vulnerable.
Spring stress can wear faster. And this can cause the mattress to become softer. And when this happens, the mattress can be less supportive. So you will experience more back pains and aches in the morning.
Also, as the coils deteriorate, they can poke through the fabric and cause discomfort.
The coils can be quite noisy when you move.
Although there is a fun bit since the mattress is more amenable to bouncing, it can also be very loud. So when you toss and turn at night, this can make a bit of noise and disrupt your sleep. If you're a light sleeper. So motion isolation is a nay. You will feel every single bit of movement your partner makes. Every change in position is sure to wake you up.
And lastly, spring mattresses are very firm. Almost too firm for all.
It's not even a comfortably firm one. Remember the gaps underneath the coils? As much as this can make the bed very airy, they can also make the surface feel quite uneven.
The firm support does not apply to all parts of the body, so there is no sufficient pressure relief. It can even aggravate back pain or areas of the body that are already experiencing pain.
What are memory foam mattresses?
When It comes to cradling comfort, this is the next best thing. This material is known to retain and use your body heat so that it can mold better to the shape of your body. This makes it feel more like you are being hugged. So we can understand better the raves for this newer material.
As with spring mattresses, you will feel like you're lying on top of the bed rather than in it. Memory foam, on the contrary, gives you the opposite sensation.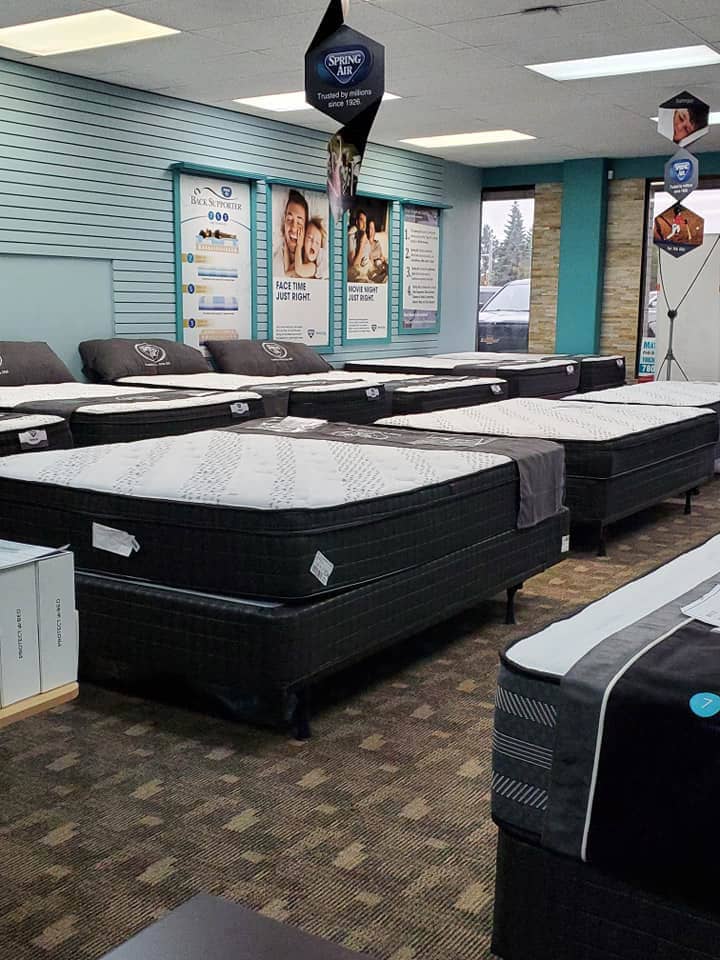 Let's see why a lot favor memory foam.
What to love about memory foam
Confirming and molding- This is the number one reason why this material is loved by many. The mattress can conform to your body shape rather well. So you will feel better supported in all areas of your body. Thus, no matter how you move, you will still hat you have this surface to rest your body,
This gives you that hug-in-a-mug sensation. There's this lovely cradling feeling about this mattress. If you like being hugged, then you'll fall in love with this.
And when we speak of better contouring, pressure relief comes hand in hand. Since there is sufficient support for all the areas of your body, this will prevent back aches and pains, even on all parts of your body.
Memory foam can also be more durable than springs and coils. They are also less likely to sag. Thus we can also see the rise in the price tag of this department.
It is also better for preventing the transfer of motion. Since there are no coils, you can expect this bed can also be less noisy. You can toss and turn at night yet your sleeping will not be disturbed. A thing to note though, pure memory foam may be better at motion isolation, but since they don't have any coil system, it can be less amenable to bounce. So that's one thing to consider.
And the not-so-good bits on memory foam
As for the caveats, the primary one is that it can be too hot.
It tends to retain heat more than spring or other types of mattresses. That's why you can see other brands infusing their memory foam mattress with cooling infusing technology. But that can also make the price increase.
Innerspring vs Memory Foam: Which is better?
For most, the appeal of the memory mattress sounds too tempting to pass by. Though sleeping on clouds can be relatively true for high-quality memory foam mattresses, let's still see how you can make the better choice for your sleeping needs.
Remember the layers of coils in an innerspring mattress give one a little pushback. This prevents sleepers from sinking too deep into the bed, thus giving you more of an on-the-bed experience. This can be more beneficial to heavy sleepers than to those of average weight. The combination of the coils will prevent folks from caving in. It also has more firm and airy support, this will give them a better bed to sleep on year-round.
If you are of average weight, though, this will be too rough of a bed to sleep on.
Though the upgraded innerspring has varying levels of firmness, much like foam mattresses. But the medium firm coils will still be firmer than the medium firm memory foam mattress.
The medium firm coils will also have better contouring than the firm ones. But of course, it's not the same comfort and crawling sensation you can experience a memory foam.
People who also love the feeling of the additional bounce will love how the coils work. That bounce can be more amenable to movements, even if this makes the mattress more noisy. This type of bounce also renders the bed a suitable one for lovemaking. The subtle pushback is very amenable to quick changes of movements.
But the pure coils can be a dying breed of mattresses. Nowadays, they are incorporated into hybrid mattresses so that they can render them more comfortable, or even at par with memory foam mattresses, just at a different level of comfort.
For instance, the Linenspa hybrid foam of innerspring and memory mattress combines the best of what these two materials have to offer. You can get that nice bounce and a more breathable layer at the same time. The memory foam layer can also make the mattress more cradling. if you'd compare it to the Linenspa gel memory foam mattress. It is a softer and more cradling option.
That's why hybrid mattresses are preferable options for most people. And brands infused their memory mattress with the latest technology to make them more airy.
Take this as another example. If you get the Zinus memory foam with cooling gel, you can still experience a more cooling sleep, but it's not the same airiness as with an innerspring or a hybrid innerspring mattress, but it will be comfortable enough for those who are not hot sleepers.
The hybrid mattress from the brand that combines these two materials can be a better option if you need a bed that's bouncier and less contouring but does not want to cave into the bed.
Considering all the facts we have stated above, an innerspring mattress will work better for heavier and hot sleepers compared to pure memory foam. But there is also the contouring and pressure relief factor to be considered. Innersprings are not the best when it comes to these. So you have to weigh in on these things.
There is still not a definitive answer on which is overall better between memory and innerspring mattresses. That's why hybrid ones offer the next solution.