When you purchase through links on Astonmet.com, we may earn an affiliate commission.
Here's detail
Helix and Nectar, these two mattresses offer sufficient support for the entire body. But they can feel rather different and are constructed in a very different way, Both are also a rather comfortable and affordable option, with just one being slightly higher in cost. So let's see which can be able to give you more support in your sleep. 
Helix makes up for a more responsive bed
Helix and Nectar have a slightly similar firmness level. It may be hard to distinguish which one is firmer than the other. But the Helix feels more firm by an inch.
What then differentiates these two more significantly is the feeling of buoyancy or responsiveness.
All Helix mattresses, whether you get the Dusk or the Midnight, seem to be made of almost the same materials. You will just feel a slight difference in the firmness level and the level of support. But you can expect all Helix mattresses to have that foam feel, it's more of natural foam comfort.  
The Dawn and Twilight Helix will be the firmest while the Moonlight and Sunset mattress offer the softest comfort. But you can tell that these babies are from the same line and give you that nice pushback.
So this is where we have to focus to differentiate the Nectar from the Helix, the construction, and materials. Both are hybrid mattresses, they just have a different layer of materials that gives them that distinct feel.
The Nectar has more of a memory foam feel. It has more contouring foam layers underneath. So you get that deeper sinkage and pressure relief. And when we dissect the Helix, you'll see a combination of foam and coils underneath. The presence of the coils makes up for a more buoyant and responsive bed. 
Thus you can see the Nectar as having more of a memory foam feel and the Helix as one with more of a coiled comfort.
So which is more supportive?
Now this is a very tricky question. With the difference in the materials used between the foam layers, which of these two mattresses offers better support?
Honestly, there is not a direct no or yes answer to that question.
Both brands do offer substantial support. The question is, what type of support does your body need?
With a memory foam feel, Nectar is more contouring and sinkage that envelopes your body well. But this also makes the mattress less bouncy and less responsive. But it can stay firm enough whenever you change sleeping posting through the night. So it will be less amenable to micro-movements, but you can still squish along and not feel too trapped in the middle of the bed. You will just be needing more effort to toss and turn in your sleep as opposed to when you're laying on a bouncier mattress like the Helix.
Helix offers a different type of support. It's also a hybrid mattress, so you can also expect subtle contouring, just less of a memory foam feel. You will not sink in too deep as you would with a Nectar mattress. But it will be more amenable to changing sleeping positions. You will be able to be pushed right back if you jumped into the mattress.
You also have to consider how you sleep. Nectar feels softer and has more pressure relief and contouring layers. So it is best for those who sleep on their sides or their stomachs. We feel a very nice cradling sensation. We also enjoyed good overall support while back sleeping on the Nectar. The foam is pressed into our lumbar area and it gives extra spinal support. 
The Helix meantime, has more of a balanced foam feel. But it is comfortable enough for those who sleep on their backs. But being firmer, it might feel too hard for those who sleep on their sides and stomach.
We also have to regard motion transfer. With Helix being a more bouncy bed, motion transfer can be poor. Nectar mattresses will be able to stop micro movements better since the memory foam can absorb the movement. 
Who'd love the Helix mattress more?
If you're looking for a more value-for-money mattress, then both can be great contenders, but with the difference in the combination of materials used, each mattress provides a very distinct comfort.
Helix gives a more overall balanced foam feel. You have the coils that give up for a more buoyant and responsive bed. That being said, this is also a better choice for intimacy and making love. The mattress is also more breathable and airer since it has more coils underneath.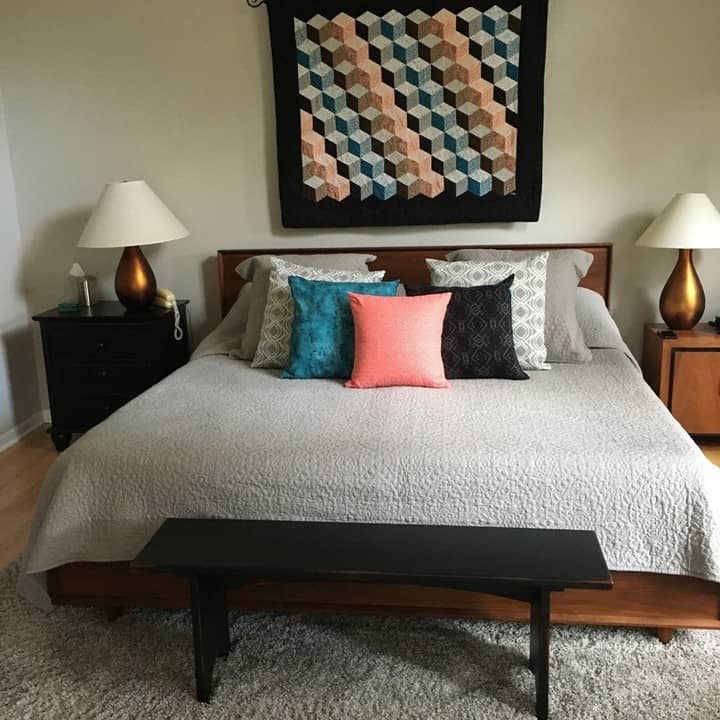 If you're also looking for decent support for the back but at the same time, want a bed that can enable you to move easily, this is it. Helix has more pushback.
But if it's a better couple's bed depends if one of you is a restless sleeper. Motion isolation is not the best for Helix. So this is a very important thing to consider if you're looking for a couple's bed.
Who will love the Nectar more?
Nectar has a more memory foam feel. It feels softer and has better contouring and pressure relief. Thus said, those who sleep on their sides and stomach, will find this a better mattress for their bed.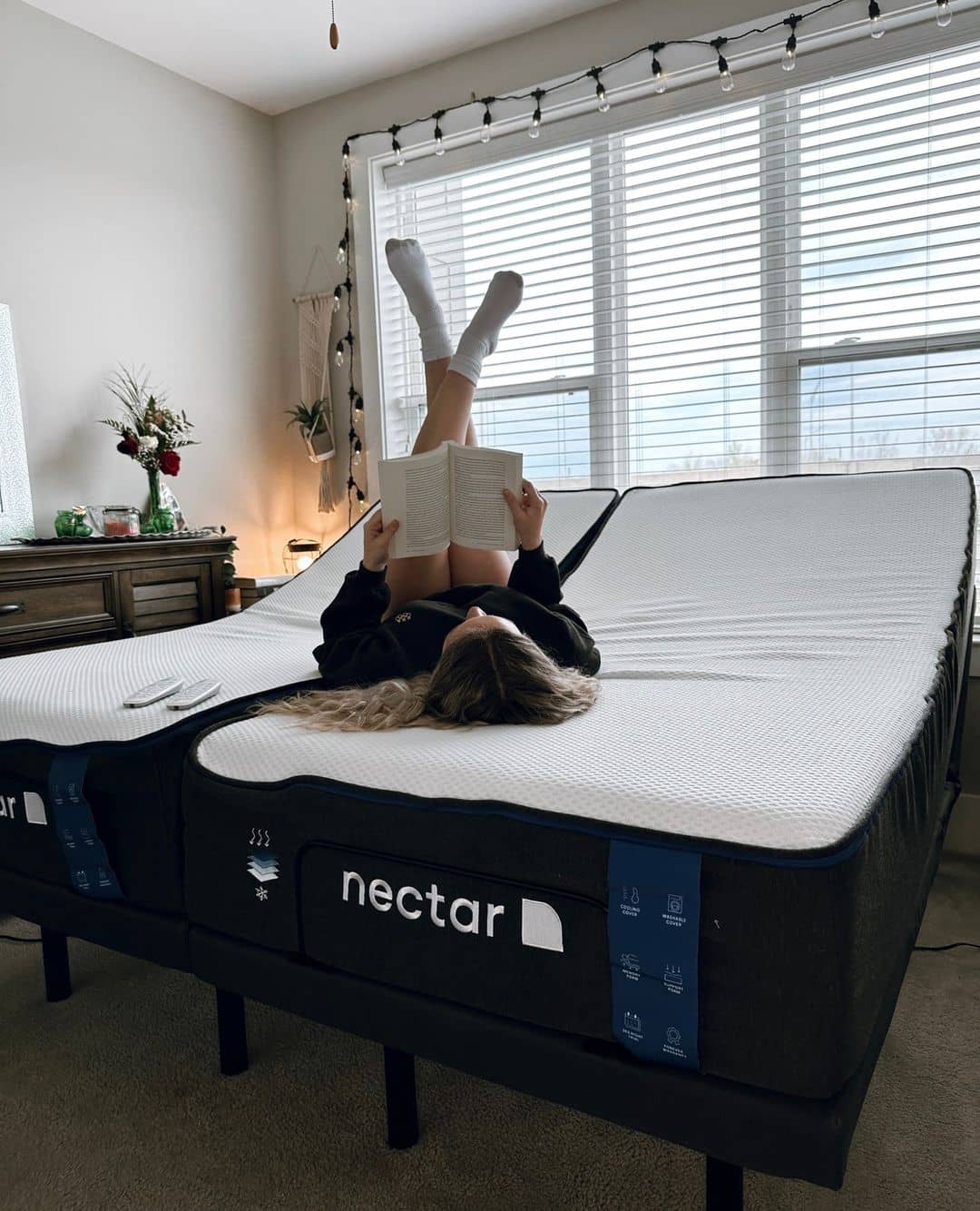 But this mattress almost has no bounce to it. You might sink in deeper and it will take time for you to bounce back up. But as much as it is not amenable to a quick change in movements, this has a high score in motion isolation. So it can be a great couple's bed if one tends to move a lot in their sleep.
A more buoyant bed vs a contouring one
That is perhaps the best difference between the nectar and the Helix. Keeping this in mind, you will not be confused as to which mattress to get for your bed. Couples, on the other hand, may have to weigh between wanting a more fun mattress, so to speak, or one that is better in motion isolation.