When you purchase through links on Astonmet.com, we may earn an affiliate commission.
Here's detail
Gamers, brace yourselves! The ultimate showdown is here and it's going to be wilder than a game of 'Call of Duty' on double XP weekend. We're talking about the epic battle between two of the most sought-after gaming chairs: the Herman Miller Embody and the Secretlab Titan. No more sitting on that old, creaky gaming chair, causing you to feel like you've been through a battle royale yourself. It's time to upgrade to a gaming throne fit for a champion. So, let's put the pedal to the metal and see which one of these bad boys comes out on top in this crazy, comfy-as-hell, gaming chair showdown!
| | | |
| --- | --- | --- |
| Compare | Herman Miller Embody | Secretlab Titan (EVO 2022 SERIES) |
| Height (in) | 45 | 50 (Small), 51.2 (Regular), 53.1 (XL) |
| Width (in) | 29.5 | 20.9 (Small), 22 (Regular), 22.8 (XL) |
| Depth (in) | 29 | 8.9 (Small), 19.3 (Regular), 19.7 (XL) |
| Seat Height Min (in) | 16 | N/A |
| Weight Capacity (lbs) | 300 | <220 (Regular), 175-395 (XL) |
| Price | Check | Check |
| Materials | Die-cast aluminum frame, elastic suspension, coils, Sync (100% polyester) fabric upholstery | Steel frame, Patent-Pending Secretlab Cold-Cure Foam Mix, Secretlab NEO™ Hybrid Leatherette, Secretlab SoftWeave™ Plus Fabric, Secretlab NAPA Leather |
| Warranty | 12 years, 3 shifts warranty | 5-year warranty (extendable to 5 years) |
| Features | Encourages movement, supports multiple postures, eliminates pressure, prevents heat buildup, Backfit™ Adjustment, even pressure distribution, adjustable armrest | Patent-pending In-built 4-way L-ADAPT™ Lumbar Support System, 4-Directional Armrests, Magnetic Head Pillow, Hydraulic Gas Piston |
Ok let's see which one is better in terms of design, ergonomics, and comfortability.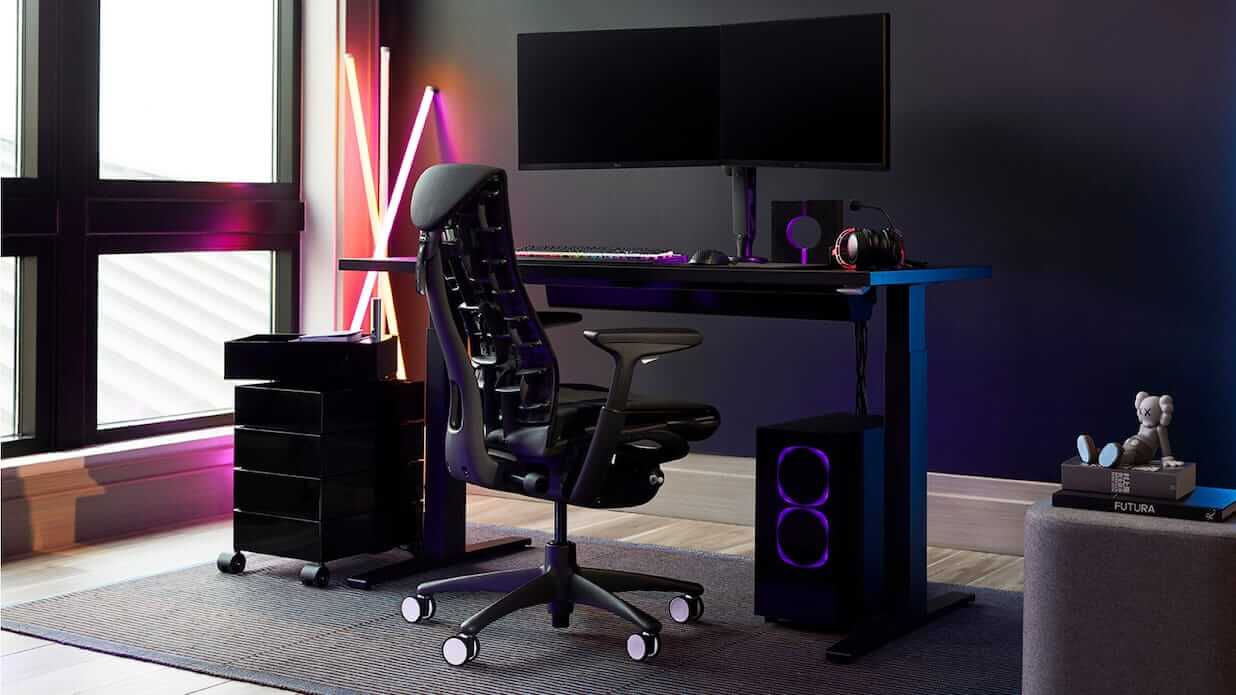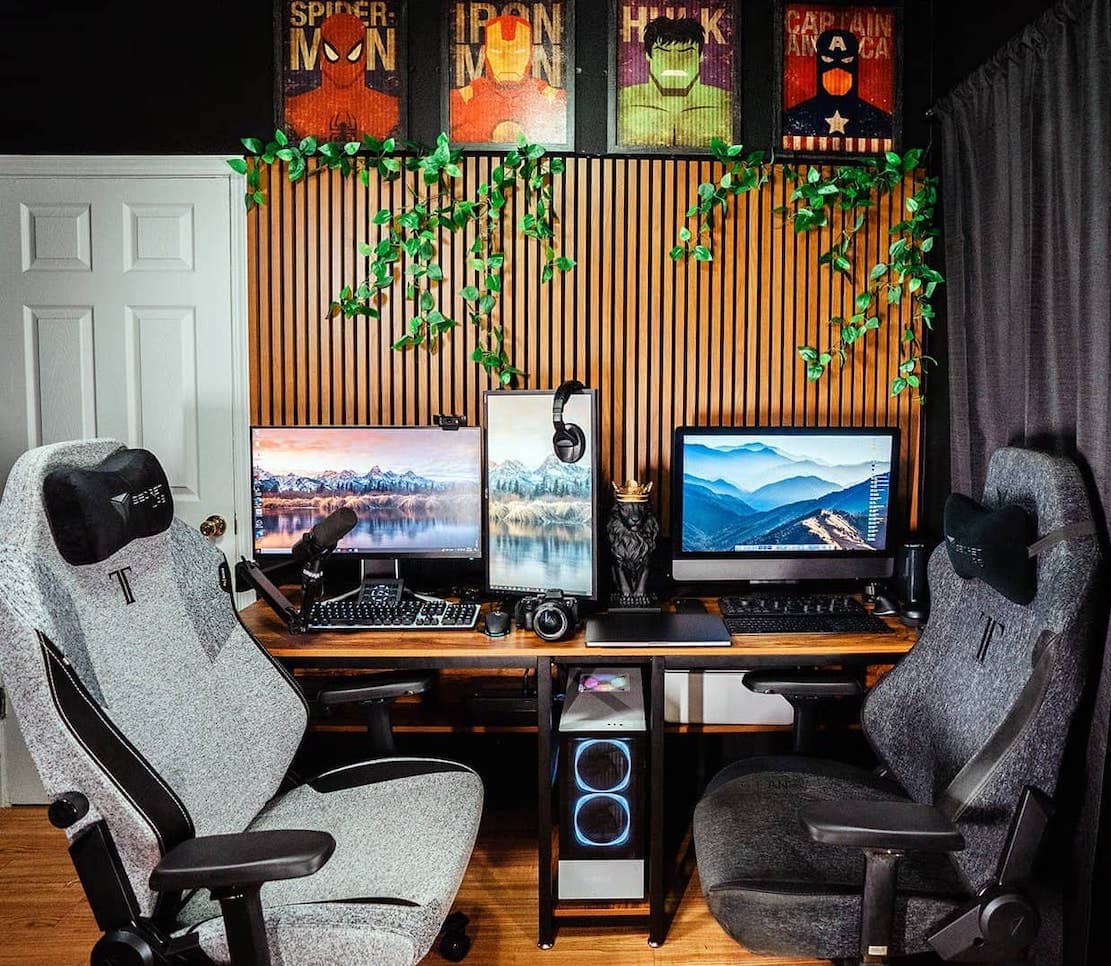 Compare the Design
When it comes to the design, both chairs look modern and stylish. The Herman Miller Embody has a bit more "futuristic" look with its all-black color and smooth curves. The Secretlab Titan looks more "solid" with its mix of black and grey colors, and also its square shape. So in terms of design, we would say it's a tie.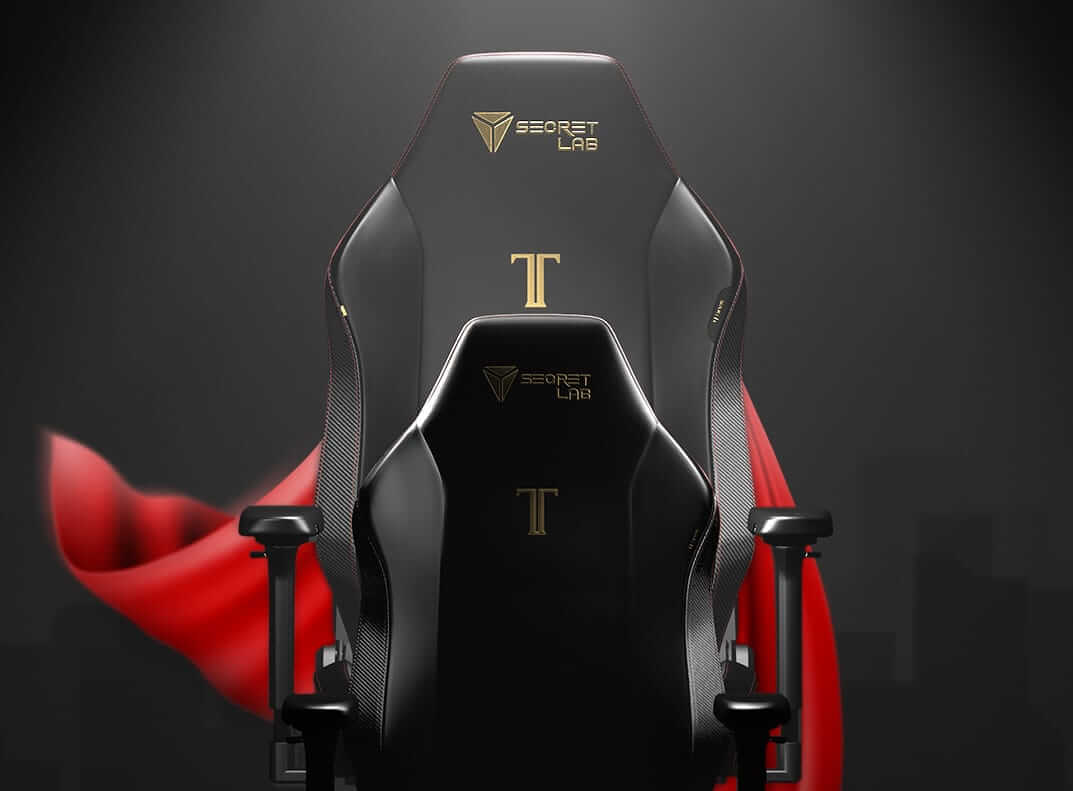 Compare the Materials, both chairs have a good quality build. The Secretlab Titan is made of high-quality PU leather with cold-cured foam filling. The Herman Miller Embody is also made of top-notch materials, including a breathable Pixelated Support Back and an elastomeric material that contours to your back.
In terms of adjustability, the Herman Miller Embody takes the lead. It has height-adjustable arms and seat depth adjustment that allows you to find the perfect position for yourself. The Secretlab Titan also has adjustable armrests, but it doesn't have seat depth adjustment.
Check the Gas Lift, both chairs use Class 4 gas lifts that allow you to adjust the height of the seat. The Herman Miller Embody has a weight limit of 300 lbs, while the Secretlab Titan can hold up to 350 lbs. The winner is the Titan in this table, but for fat guys, it might be good if they go with this Secretlab chair.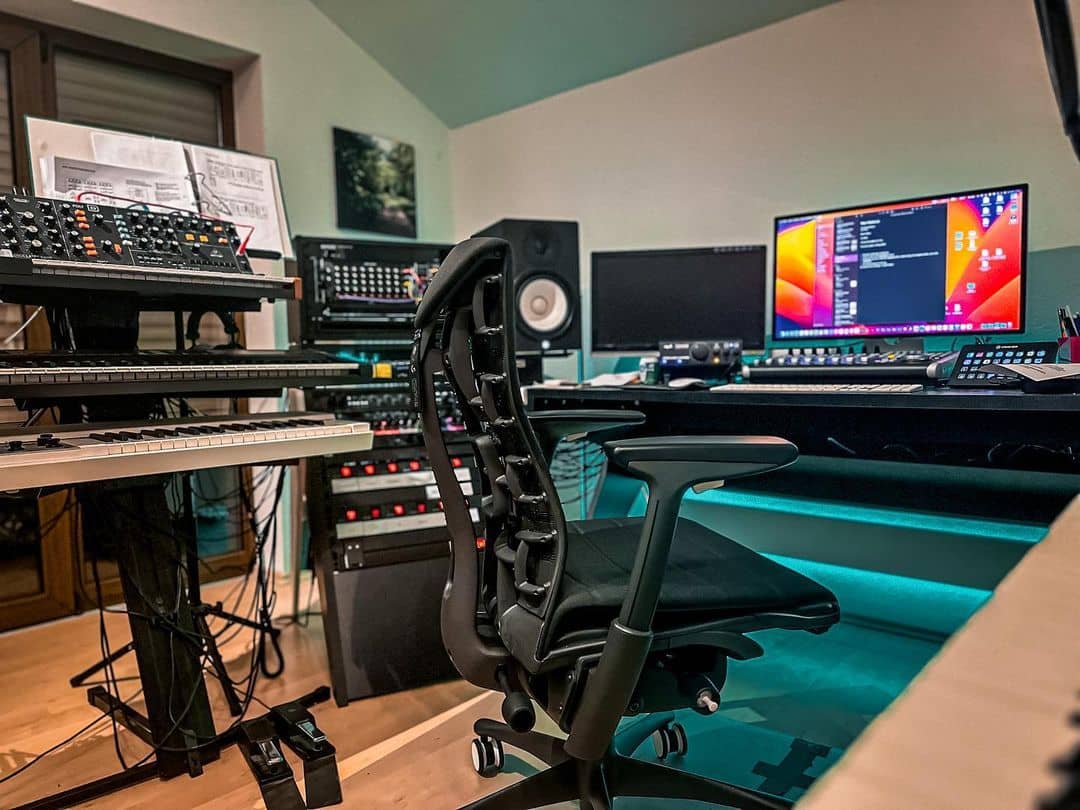 Shipping and the return policy
The Herman Miller Embody comes with a 12-year warranty, while the Secretlab Titan comes with a 5-year warranty. The shipping policy is also different, with Herman Miller offering free shipping to the contiguous US, and Secretlab charging a flat rate.
Herman Miller also has a better return policy, as they offer a 30-day trial period, 3 days (for order issues) with a full refund if you're not satisfied with the product. Secretlab only offers a 14-day return window, and you will only be refunded 50% of the purchase price.
Ergonomics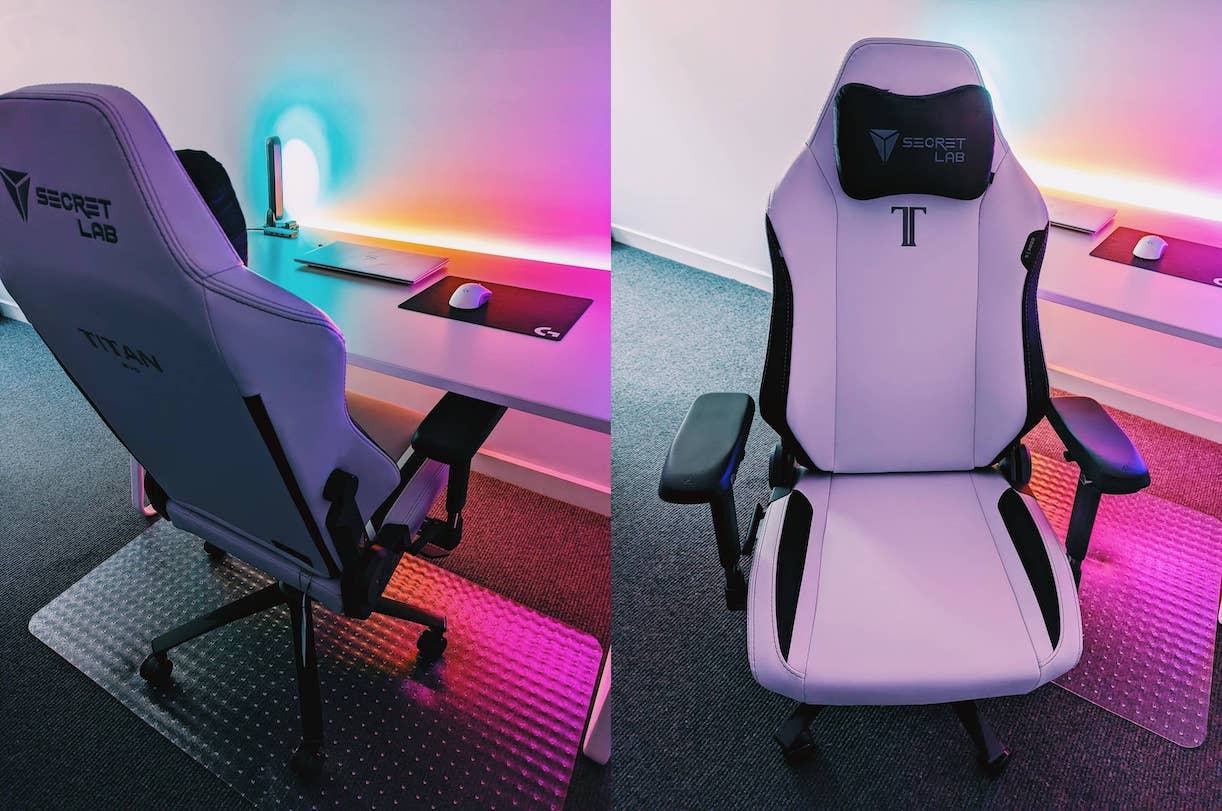 Both chairs have great ergonomics. The Herman Miller Embody has been designed to reduce pressure on your spine and improve blood circulation. And the Secretlab Titan has an adjustable backrest that can be reclined up to 155 degrees. But we would say the Herman Miller Embody is a bit more comfortable, as it has more adjustment options to find the perfect position for yourself.
Comfortability
Frankly, both gaming chairs are comfortable, but we have to say that the Herman Miller Embody is more comfortable due to its adjustable features that allow you to find the perfect position for yourself. The Secretlab Titan is also good, but it doesn't have as many adjustments for those who play the game for 8-12 hours every day, so in this battle, the winner is clearly the Logitech Embody. Some people will find the Titan uncomfortable with the back pain after sitting for long hours. Due to the 4D armrests with padding, Embody has a better sitting experience.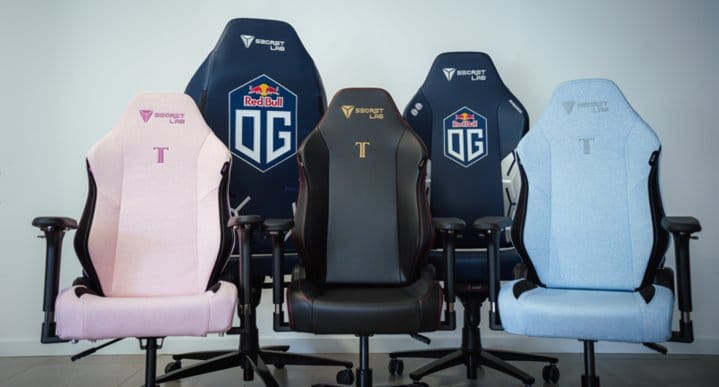 Price
For the budget, go with the Titan because it's cheaper. It's not far behind in quality, but the Embody costs almost double.
—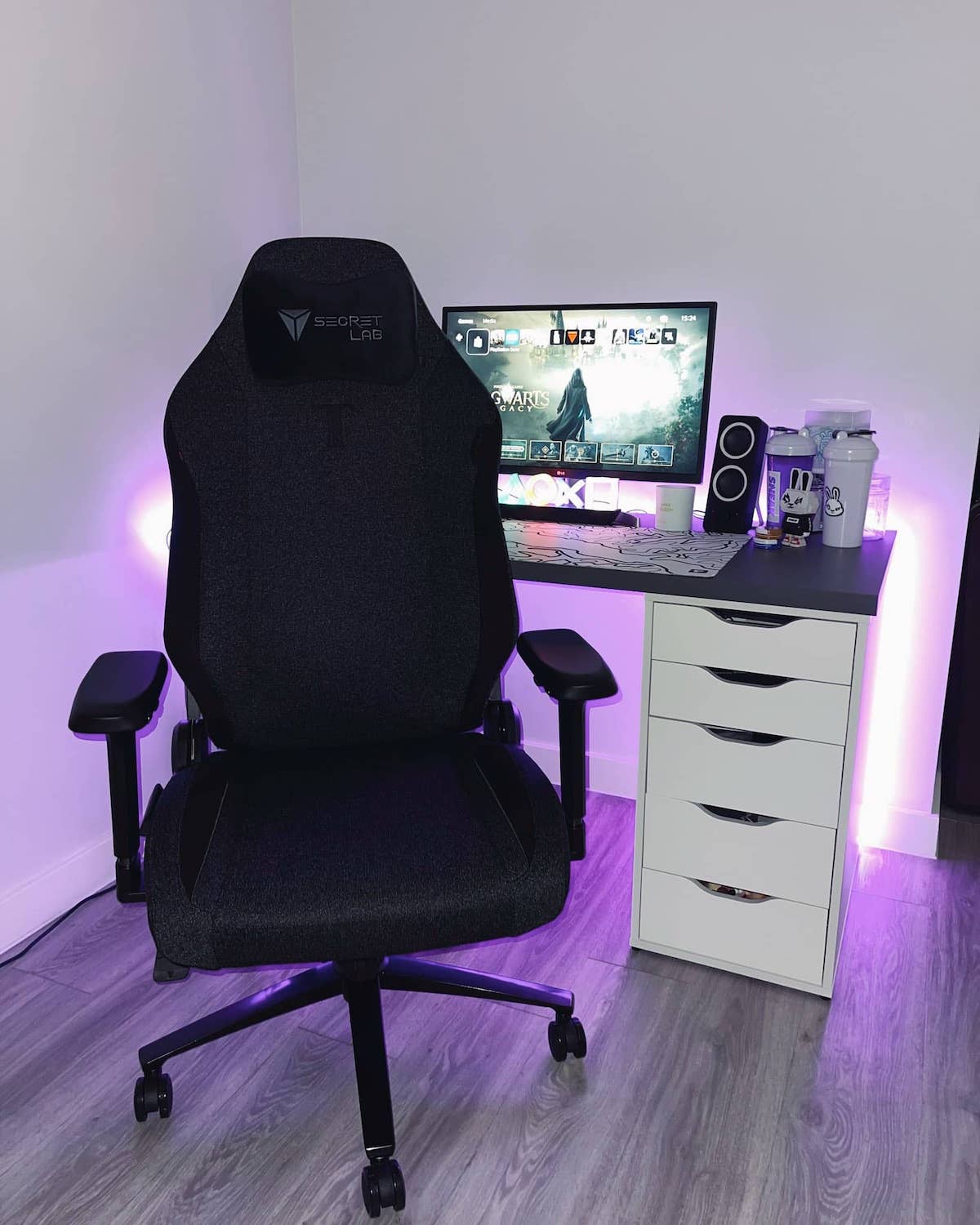 After comparing the design, materials, adjustability, ergonomics, comfortability, and price of both chairs, we can say that the Herman Miller Embody is a better gaming chair overall. It has a more stylish design, better materials, more adjustment options, and it's more comfortable. It's also backed by a 12-year warranty, which shows the confidence Herman Miller has in their product. The only downside of the Embody is its high price tag. But if you have the budget for it, we would say it's worth the investment.