When you purchase through links on Astonmet.com, we may earn an affiliate commission.
Here's detail
Buying a mattress should entail careful consideration. After all, sleep is essential for a more productive day. 
Making the wrong choice can take  a toll on your work, your health and your relationships. 
Buying the perfect mattress can be intimidating, let alone challenging and confusing for most parts. Like candies, it has tons of different flavors, colors, and variety. But once you know what you like to eat, you will find it easy to make the right choice.
What to look for
Let's narrow down the important factors you have to consider before buying a mattress.
Material
The type of mattress has a lot to do with the materials used. It's crucial to discern because it will dictate comfort. It will affect a number of facets that will directly make your sleep better or worse.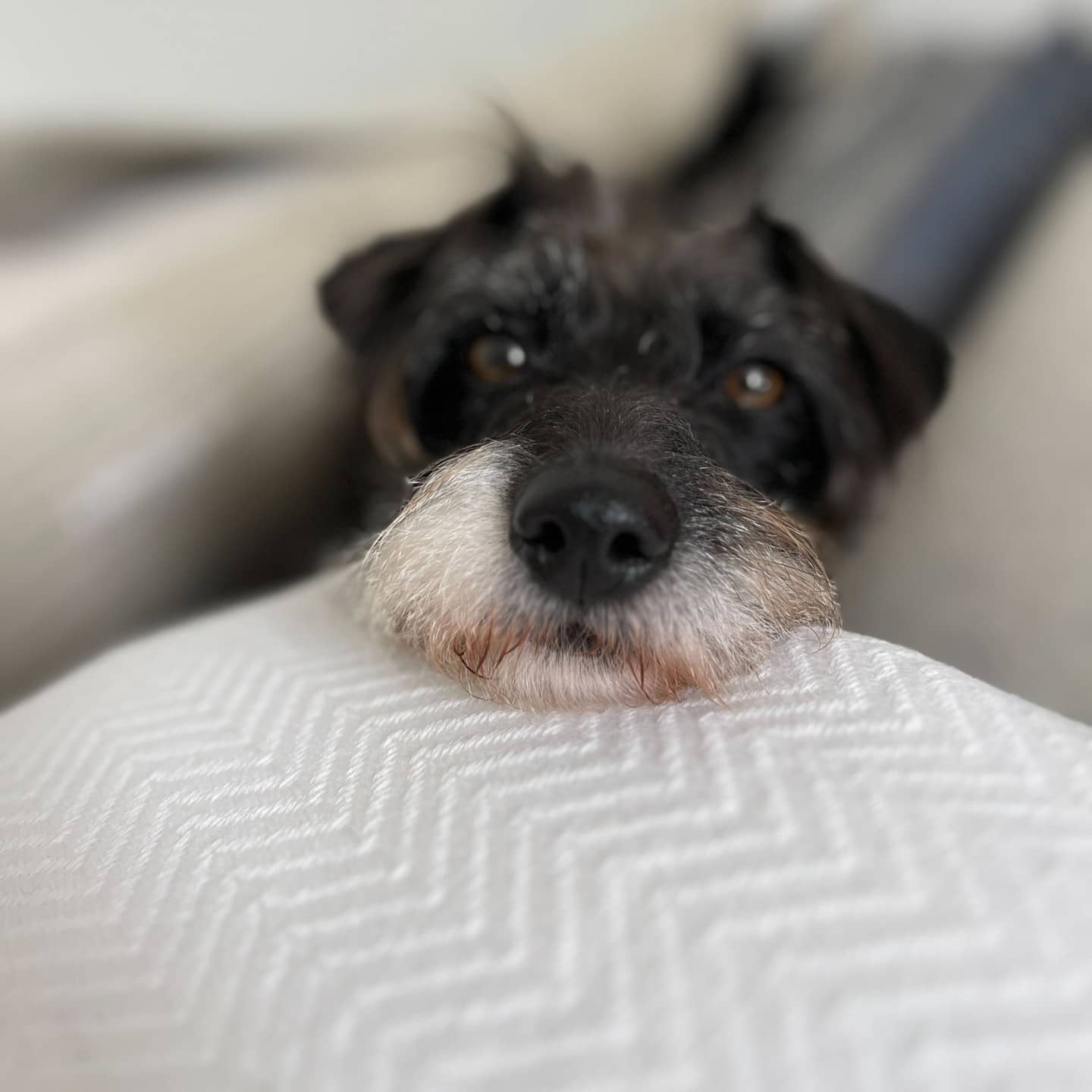 Let's look at a few scenarios below.
Some offer an in the bed sleeping experience rather than over the bed.If you do not like a contouring sensation, that will be a problem. 
A specific type of mattress material can be more bouncy but has poor motion isolation. If you're going solo, this won't be a problem. But if you're sleeping next to a finicky bed partner, it can be a nightmare. 
This is the more eco-friendly option since it's made from natural materials. It is prized for that nice bouncy feel. So you will not have that sinking feeling. It sits in between the bed and on top of the bed experience. 
If money is not a concern, a lot will most likely buy a latex mattress. But it can have a very hefty price tag, even more expensive than memory foam. There are also some who are allergic to latex. So this is very important to keep in mind. 
This type of material gives that contouring and cuddling comfort. It feels like a hug in the right place at the right time. This is the primary selling point of memory foam. But this cradling comfort can come off as too warm. Unless it is infused with a gel material, then it can still be comfortable during the hotter season. Also, since it contours the body, it has great support and spinal alignment.  
This is the traditional type of mattress. Before the gel and memory foam, we just have one choice.
It has layers and layers of coils. So it is firm but it does have a nice bounce that prevents you from sinking too deep in the bed. This also makes it easier to move and change positions. 
The downside is, this can be rather firm, and motion isolation is almost zero. 
These are becoming the more popular option for many, and it's not hard to see why. Hybrid mattresses can be a combination of any of the materials we have mentioned above. So in a sense, it gives you the pros of each material while downplaying the cons. 
For instance memory foam will give you that cuddling sensation. But it can be overly hot. Also, this material tends to pull you deep into the center of the bed. But if you have a memory foam x denser foam mattress, it can minimize considerably the sinking in feeling, at the same time, it can render the mattress more breathable.
Firmness levels
How soft or how firm you want your mattress to dictate the overall comfort. Most brands offer options between soft, medium firm, firm, and above-firm mattresses. The proper level will also be dictated by your sleeping position.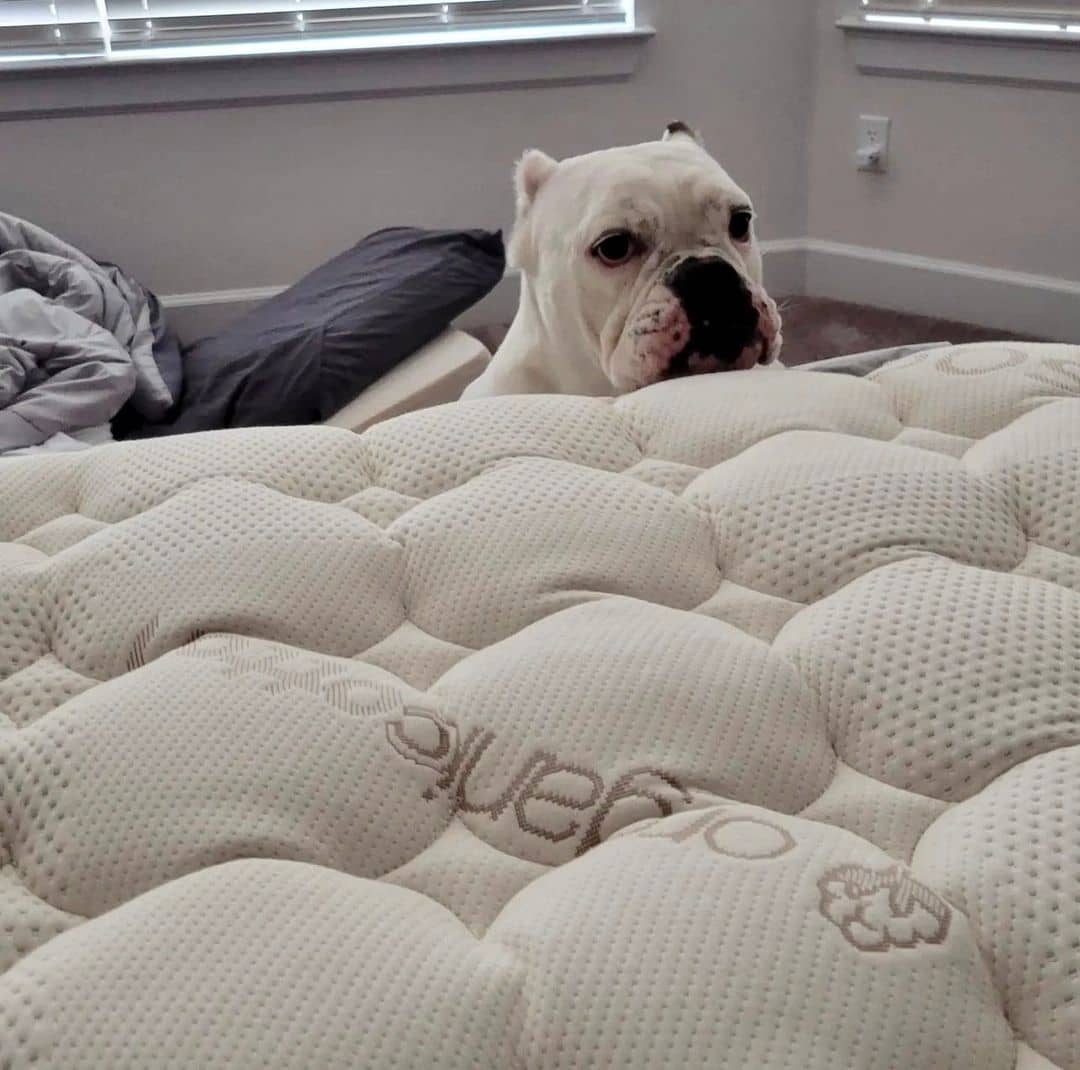 For instance, side sleepers, especially strict ones, will benefit from a soft to medium-firm mattress. Lie on a firm one and it will be painful for your shoulders and hips. You need a mattress that can give you a bit of a sinking in feeling but with sufficient support. So you will not want a mattress that feels like you're just laying on top of it. 
On the contrary, stomach sleepers will enjoy a firmer mattress This will give their lower body the needed support. If they sleep on a softer one, then they will find it hard to get out of bed.
And back sleepers will also benefit from a firmer one. This ensures that they have the proper spinal alignment.
Size and weight
Not all mattresses, even the premium ones can be used by heavier folks. So if you are on the heftier side, ensure that the mattress you're eyeing is rated to hold the required weight. Trying to sleep on a mattress not made for heavy people can make the mattress lose its shape and integrity. This, in return, can render the mattress less supportive.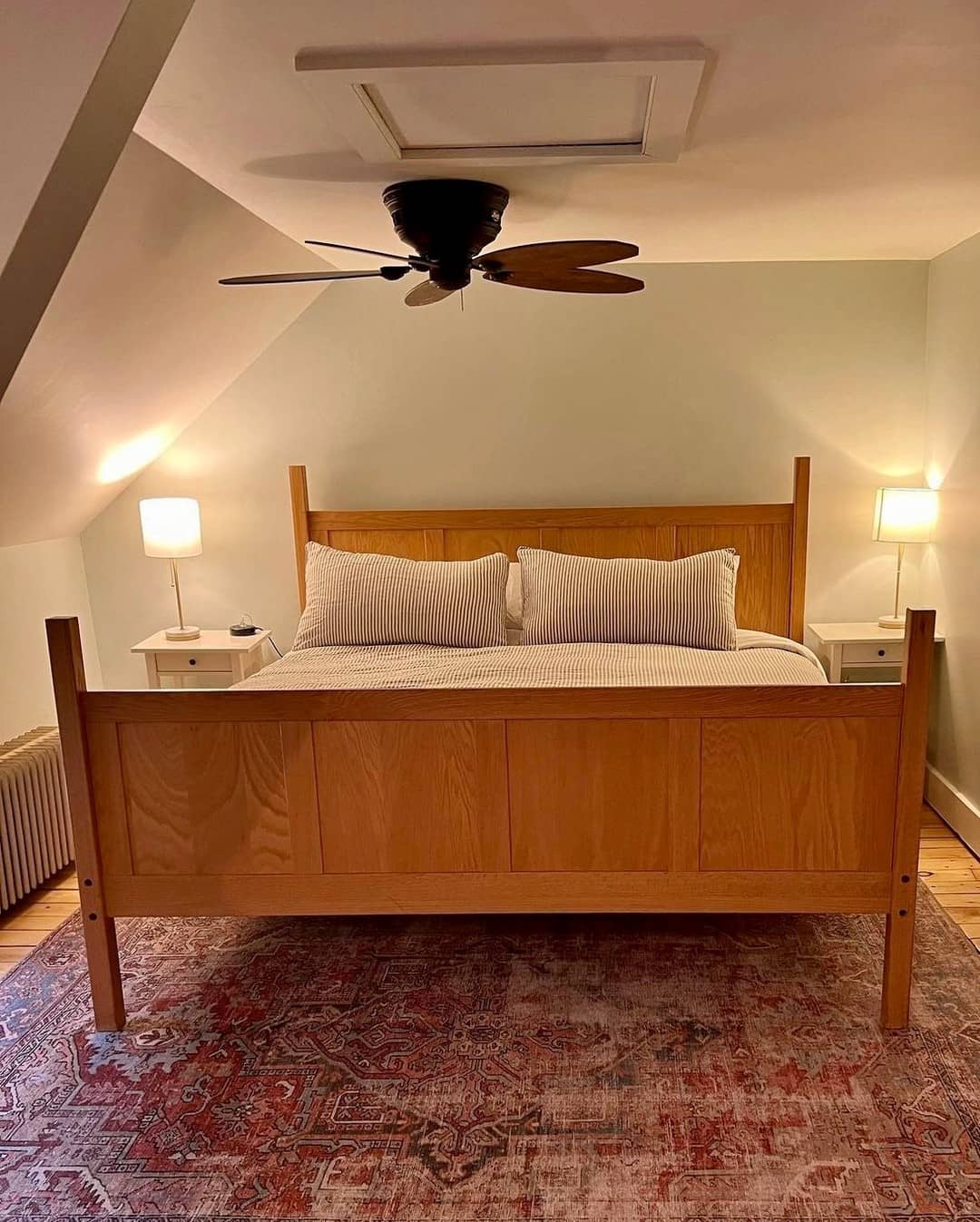 How these mattresses made it to the top
These mattresses rose up from a sea of other popular brands as well. They too have something running for them and can be a great pick for someone. But we handpicked these mattresses because they can offer more than what they are popular for.
Our choices were able to tick a lot of boxes in what most people will be looking for in mattresses. They don't just satisfy one criterion. So this also ensures that you're getting the most value.
And we've tried it out for ourselves! Because we have also been victims of seemingly good mattresses that just ended up a disappointment. 
Top 10 best mattress for 2023
SAATVA classic mattress – best for back pain and overall pick
Our testers agreed that the overall choice is a combination of value, universal comfort, and durability. This all-rounder was able to suffice several markers that most people are looking for in a mattress. One the value, the comfort it provides goes beyond the price tag of the item. Two, durability and longevity. It might not be a budget mattress, but if we are to gauge how long it lasts versus the tag, you will be able to get the most value out of your purchase. And three, it is one of the best mattresses you can buy if you have lingering back pain, particularly in the lumbar section.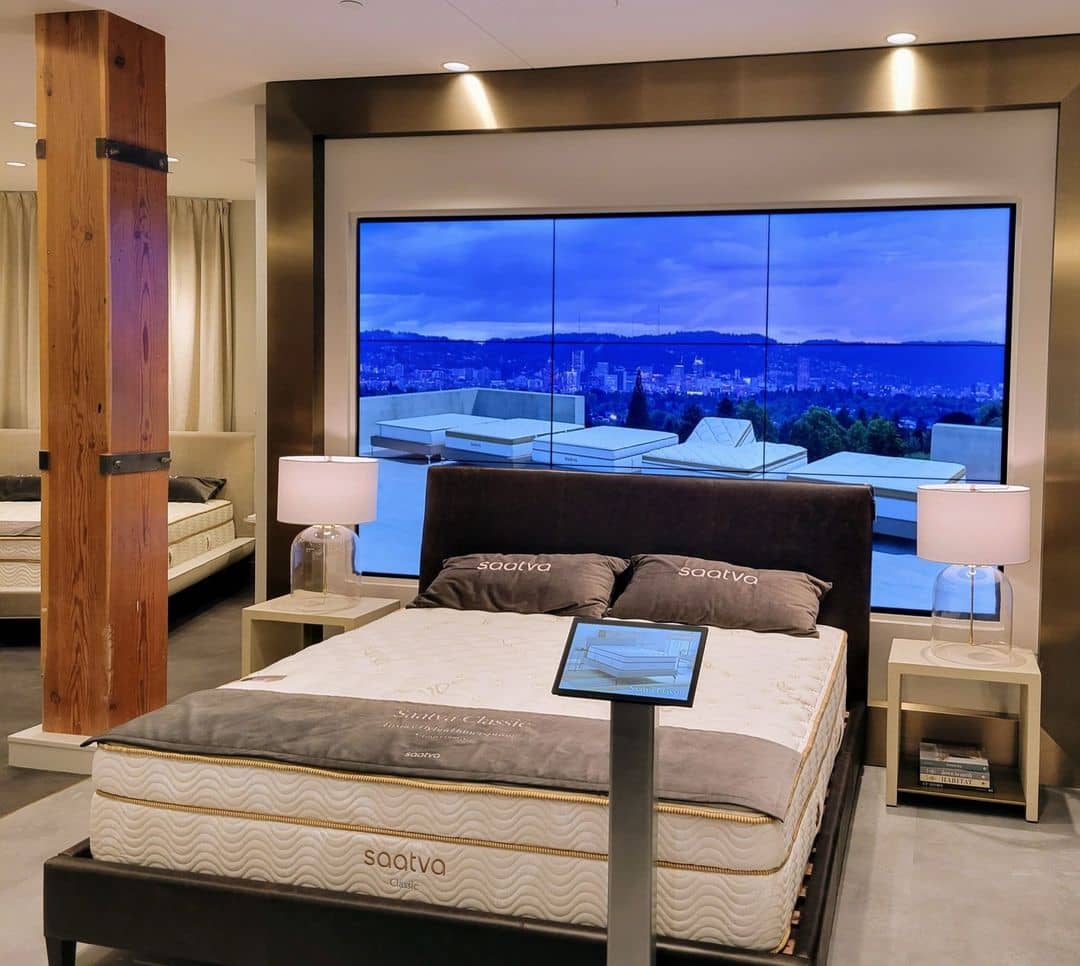 Let's talk about lumbar support and pressure relief first. This is perhaps the best marker for a snooze-worthy mattress.  It can dictate if you will wake up relieved and recharge in the morning or feel tired despite an 8-hour sleep. 
When you come home from a hard day's work or you have an intense workout at the gym,  all you want to do is lie in bed and sleep.  Thus a mattress that offers support for the spine and pressure relief can make a lot of difference. Get a too-soft one and you will be sinking to the middle of the bed, aka back pain the whole day.  And sleep on a too-firm one and you will not feel recharged at all.
The SAATVA classic combines these two very important markers. The support is enough to allow for your back muscles to recover. But at the same time, you still feel a subtle cradling sensation and pressure relief that is heaven for a tired lumbar section.   
It is an even combination of coils and foam, this creates a nice balance that gives the mattress enough contouring and back support at the same time. But keep in mind that this also renders the mattress to be a bit bouncy. So motion isolation is not its best feature. 
Especially for light sleepers, this will not be able to stop small movements. So it will work best as a solo bed. Though when it comes to sex, this can lend that playful bounce that you'd want. Though not the best, the innerspring bounce is amenable to a bit more action. 
Secondly, this mattress will appeal more to the general population. The type of comfort it gives sits very well with the average Joe who has traditional needs for comfort. When we say traditional, you often would want your mattress to have a decent level of firmness but at the same time, it must have that subtle hint of plushness. And with 3 levels of firmness to choose from, it can satisfy those who are looking for a tad softer bed or a firmer one to retreat to, 
Generally, It has a certain degree of softness that will not make you feel like you're being sucked to the center of the bed like what most memory foam mattresses would feel like. But you will still find it comfortable and amenable for a snooze.   Also, it can be enjoyed by most, regardless of the sleeping position. So it really does work for the universal preference when it comes to comfort. 
The next is durability. SAAVA classic has quite impeccable edge support. And this is very crucial if you are looking for a mattress that can retain its shape longer. Great edge support ensures that the mattress will be able to hold its shape even with a slightly heavier weight.
Helix Moonlight Luxe – Best for sex
This is a hybrid mattress that is also made of polyfoam and coil layers. You'll have several reasons why you'd want to have this on your bed, pun intended.
With its great responsiveness, bounce. and decent body support, it's our favorite pick when it comes to making love. 
For this activity,  you need a mattress that can provide that nice and playful bounce that makes it very easy to transition to different positions and movements with ease.  But at the same time, it feels comfortably soft and amenable for spooning and cuddling.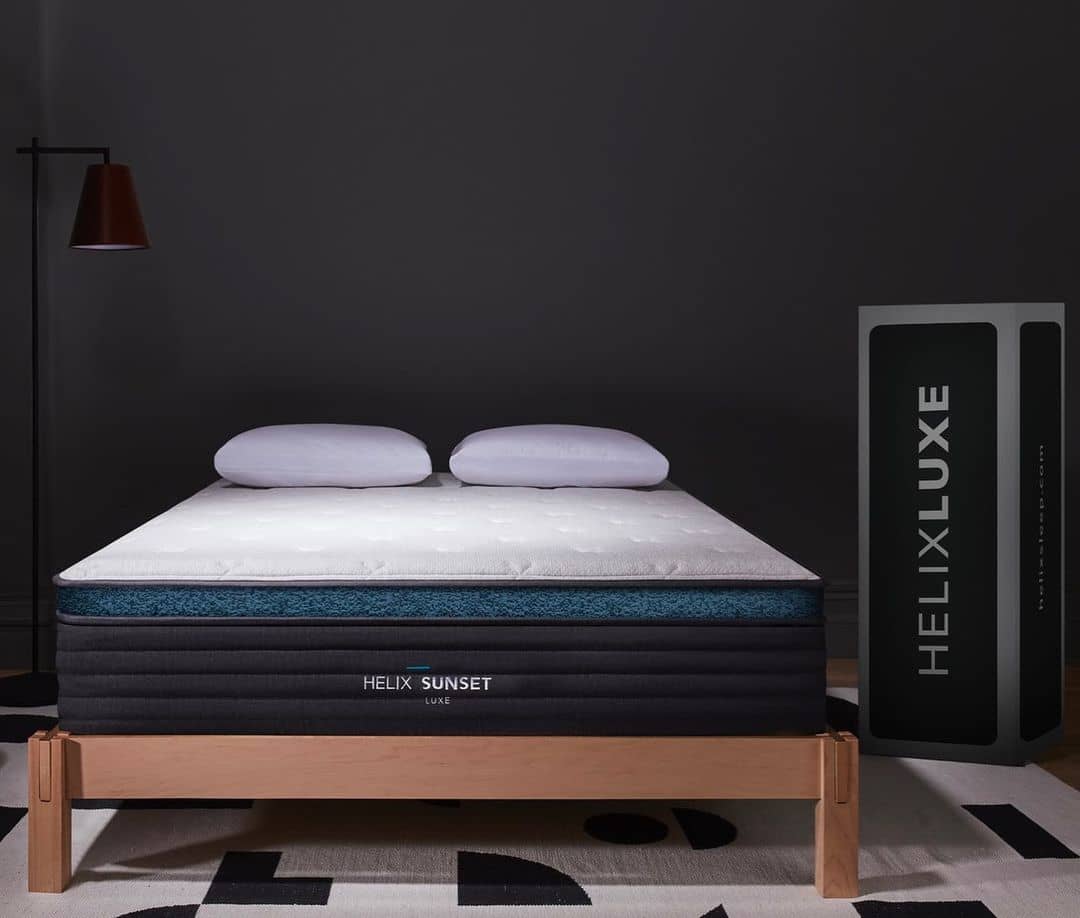 It has that plushness but it will not let your body sink too deep into the center of the mattress. So after a few sweet exchanges or more,  you can doze off to slumberland and will not have a bad back the next morning. 
This mattress can also provide great pressure relief. So you can also relax and recharge those tired, hard-working muscles. 
The firmness level gears to medium to soft, so heavy sleepers might find it lacking in support, that's why we recommend this for individuals whose weight is max up to 130 lbs. 
It's a great choice for back sleepers who need substantial support for their lumbar region.
 It also has a decent spinal adjustment. At the same time, the plushness of the mattress will be enjoyed by side sleepers alike. You get that soft cushion that will still feel very supportive for your shoulders and hips.  But if you're a strict stomach sleeper, it may come off as too soft or too pushy.
It's also a cooling mattress, so it's indeed very suitable for a hot session. 
On the dark side, with the level of bounce and play it has, the motion isolation is close to none. So light sleepers will not be able to stay in slumberland should there be even the slightest movement from their snooze mate.
DreamCloud Premier – best hybrid mattress
Hybrid mattresses seem to be king nowadays. Why not? It can offer the two types of comfort most people are looking for. One is the traditional foam feel that's quite soft and plush. And two, it can provide decent support for the spine and the entire body. So really, it is quite comfortable.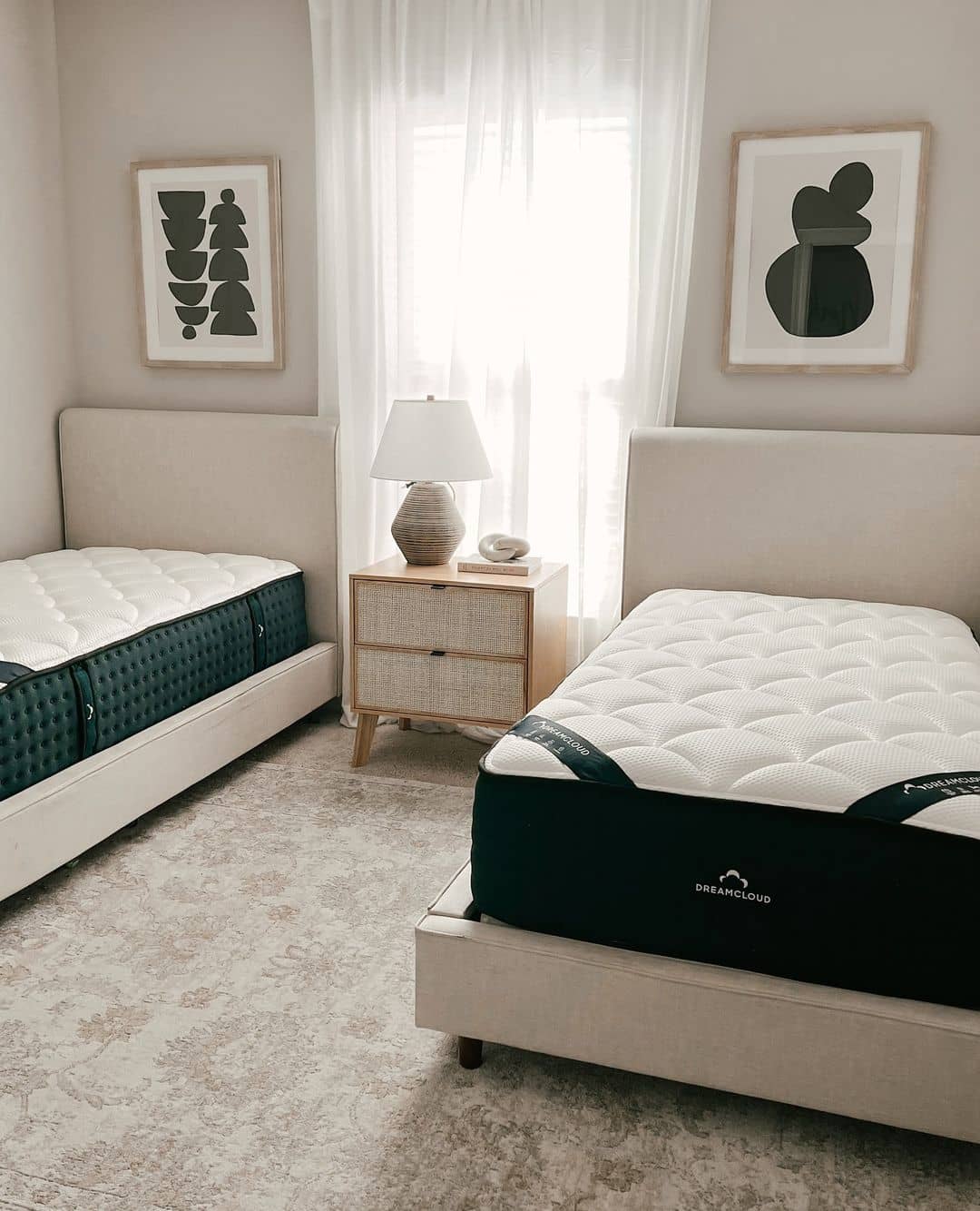 What sets this mattress apart from a ton of options is the level of softness. Hybrid mattresses are not known to provide cushy comfort, more are geared towards a firm feel and more support. DreamCloud combines these two. You will be able to get the same amount of support as from other hybrid mattresses. But you will at the same time find it softer and cushier.
Surprisingly, despite being softer than most hybrid mattresses, you will not find it difficult to get out of bed the next morning. It has a great balance of support and plush comfort. 
The level of support is medium firm. And people with different sleeping positions and sizes will be able to find this comfortable enough. 
But keep in mind that it is still not memory foam. So despite being softer than its contemporaries, it will not give you that hug-in-a-mug cradling comfort memory foam mattresses offer.  
So this can still be an alternative to the soft memory foam, should you find them too hot. 
How about motion isolation? It's better than the Helix mattress. It did better in terms of preventing subtle movements. But you will still be able to feel big movements such as getting in and out of bed. So it can be an option for couples unless one of you is a light sleeper.
Nectar Premier – Best in motion isolation
Mention this mattress and motion isolation will first come into mind. This is also the same reason why a lot of couples have their eyes set on a Nectar mattress. Light sleepers who are easily disturbed when their partners go out of bed to grab a drink in the wee hours of the morning will find this an economical choice for their sleeping problems.
The firmness level is a bit above the average firmness and offers subtle contouring. Though it will not give you that hugging cradling comfort, it can still help promote proper spinal alignment so that you do not feel sore the next day.
We chose this Nectar number since it can combine two of the rather contradicting characteristics you often see in mattresses. Nectar can support spinal alignment and at the same time, has a rather great score in motion isolation.
Mattresses with a high motion isolation score tend to sit on the lower tier when it comes to spinal support. Subtle movements will have no impact on your sleep. 
One thing to note though is the edge support, it's not as impressive. The mattress will not be able to maintain its shape well, especially if you are on the heavier side. You'll see that the edge easily deforms when you sit and get out of bed. Thus, we don't recommend this for those who weigh over 150 lbs. This way, you'll be able to preserve the integrity of the mattress. 
Tuft and Needle Original – Best all foam
It doesn't have that snuggling comfort but this all foam mattress can still give you that cushioned support. If you're not into plush comfort, you will find this original mattress quite soft.   
We find it easier to change sleeping positions at night since you do not really sink into the bed that much, those who are finicky will find it quite enjoyable. It's a tad better than other foam mattresses that kind of make it hard to get out of bed  each morning. 
The edge support is also satisfactory, better than some brands in the same range.  It's not like innerspring mattresses' resilience, but  it doesn't sink easily. 
On one note, we did find this mattress not suitable for those who weigh heavier, say more than 200 lbs. It  might not be able to hold its shape fairly long enough to get the most value.  
The firmness level sits at medium firm, which is the sweet spot of slumber for most people. So a lot may find this mattress rather comfortable.
Winkbeds Eco Cloud – Best Latex
Latex mattresses lend a different type of support that is both affirming and calming at the same time. You feel this buoyant comfort whenever you lie on the bed. But not all latex mattresses offer the same amount of this buoyant bliss.
Winkbeds have this softer comfort and a more luxe feel. It's made from Talalay latex, which is a softer option compared to the Dunlop. And even though it's not 100 percent organic, it is eco-friendly and sustainably sourced. 
The mattress is quite bouncy and offers medium firm support. So this is a very snoozable option for strict side sleepers. The medium firm support also appeals to more people. And even with different sleeping positions, you will find this a very comfortable choice. 
We also love that it has zoning, different parts or areas of the mattress have slightly different levels of pressure.  This makes its comfort a bit more personalized too, thus making it a great option for back pain at the same time.
And of course, latex is prized for its cooling features. So hot sleepers that like a more cushy choice but don't mind the higher price tag will find this a very relaxing option.  
But when it comes to motion isolation, you have to be solo in bed to fully enjoy the benefits, it can not stop motion.
ZOMA – Best memory foam
One of the major pros of this memory foam mattress is that it is surprisingly able to maintain its integrity even with added pressure. Most memory foam mattresses tend to break down sooner rather than later compared to other types of mattresses, especially when in the absence of proper care. You will not have that problem with ZOMA.
These are also prized for their hug-in-a-mug cradling comfort and pressure relieving features. But when it comes to the tag, they tend to run higher. These do not come cheap. So this is also the same reason we have handpicked Zoma, it has the same benefits as memory foam, more durable too, but it doesn't cost as much. It is able to hold its shape longer than other mattresses of its type.
Though the memory foam layer might be lacking if you are heavy so this is best for light to average-sized people.  
It ticks most of the boxes you'd want and need in a mattress. Motion isolation is great. Though not as impeccable as our top choice for this category, it will suffice for big to average movements. Also, it is another suitable option for making love. It has decent support and a bit of a bounce that allows for easier movements. 
But of course, since it's memory foam, expect it to get hot once the temperature rises. 
Brooklyn Bedding Sedona Elite – Best Luxe
When you say luxurious, think of those uber-dreamy mattresses you can find in 5-star hotels. That is the luxe that we are looking for. Though the other options we have on our list can also be considered luxe and plush,  this mattress takes it up a notch higher. 
Brooklyn Bedding mattresses look posh and feel posh. The top layer will get you started on luxury, just like you're having a staycation at a high-end hotel or a weekend getaway at a plush resort. You don't need to get out of town to experience the same comfort. It feels very sleek and very dreamy. 
But it's not just all about the softness, it goes way beyond that.  You can instantly feel the mattress cradling your spine as you sink into it. You will considerably be enveloped in plushness but you can also feel pressure relief. It can help relieve tired hips, back, and shoulders. 
It's a medium soft mattress that can support spinal alignment and relief from pressure all at the same time. It's like combining luxury with function, which we say is the new type of luxe we should all be looking for. 
VAYA – Best budget
This is a hybrid mattress that combines a justifiable cost with what it has to offer. With Its medium firm support, you can see more budget-conscious people considering the VAYA.
The level of firmness and comfort appeals to more people, particularly those with just traditional and basic needs.  
It's also suitable for any sleeping position, making it a universal choice.   VAYA is also considerably durable. It will be able to hold its shape for years. And the edge support is also very satisfactory. You can sit on it and it will not easily deform, despite the lower price tag. 
On a side note, motion isolation is not the best So we're seeing this working the best if you are going solo.
Helix Plus – Best Long Lasting 
If you're tired of buying mattresses sooner rather than later, you need one that is less likely to sag. Well, at least for several years. 
There are lots of reasons why this is important. Once the mattress sags, it can be uncomfortable and can even give you back pain in the morning. The cushion and support will not be as impeccable as you first bought it. And this can take a toll on the quality of your sleep.
Helix Plus is quite firm and we chose it for this category because it is built to last. This is primarily designed for hefty folks. But at the same time, even lightweight people will also find it comfortable for as long as firmer support is their cup of tea.  Thus it can be used by couples with mixed weights.
The above-average fitness level also accounts for the edge support.  All parts of the mattress will not sink easily, it can give the same amount of support as if it's brand new.
The combination of cold and dense foam can also give great back support. So you may also find it comfortable if you have lumbar pain. 
Just keep in mind that sleeping on the Helix Plus feels more like sleeping on the bed rather than in it.
—-
Which is the best mattress to sleep on?
While we have narrowed down the options from the best in the market, you may still find it daunting. 
So let's make another rundown of the best.
The SAATVA classic is one for the books. The comfort is quite universal so many will find these comfortable. It is somehow similar to the DreamCloud Premier in the sense that more people will be able to find it comfortable, but the DreamCloud, of course, will be softer. These two mattresses will make you want to go straight to bed after a long day's work. 
Couples looking for a great mattress for making will not be disappointed with our choices. The best spot goes to Helix Moonlight. But there are several mattresses that are in the running too. For instance, Winkbeds is quite bouncy and very amenable to swift changing of movements. 
We also have the Nectar Premier which is best in motion isolation. This also makes it a great couple's bed. It has sufficient support and contouring that can help relax your tired muscles.  Not to mention, edge support is also impressive.  Another great couple's bed is the Helix Plus, particularly for couples with mixed weights.
Our best memory foam mattress, the ZOMA, has a nice bounce like our best mattress for sex, the Helix Moonlight. But it has better motion isolation.
And if luxe is the name of the game,  Brooklyn Beddings will not disappoint.  It's a mixture of luxe feel and function.  It goes beyond the soft feel of the top sheet. You'll also find it quite supportive like the other more affordable options on our list 
The VAYA, our budget option appeals to those with a traditional need for comfort. Not too soft or cradling, but supportive enough.