When you purchase through links on Astonmet.com, we may earn an affiliate commission.
Here's detail
Just exactly how thick should your mattress be? Does a thicker mattress mean a more plush and lush sleep? 
Generally speaking, thicker mattresses can be softer and have more give. And thinner mattresses provide a more firm and solid surface. But when it comes to comfort, it can be very subjective and you have to consider other factors apart from just choosing between a softer and a firmer bed.
So let's explore our two options here. 
Which can provide you with a more blissful sleep, is it an 8-inch or a 12-inch mattress?
Things to Consider When Choosing Mattress Height
Let's dabble on this further. Other than choosing between a plusher and a firmer bed, there are other things you have to keep in mind if you're torn between an 8" and a 12" mattress.
How high is your bed?
Ideally, your mattress should be 25: off the floor. This ensures that you'll not be inhaling dust and dirt from the floors.
A super low mattress will make it quite difficult to get out of bed in the morning. And if you need storage space, that extra area under the bed can give you additional room to store perhaps your shoes or other boxes.
How do you sleep?
Whether you're a side sleeper or you sleep on your back, the height of your mattress can affect the quality of your sleep. Both 8-inch mattresses can be considered slimmer ones while 12-inch mattresses are more of a standard height. Anything above that is extra thick. And anything thinner than 5 inches can be suitable if you are in a cramped space. Since these thinner mattresses have less vertical space, they will not make the room too crowded. 
If you sleep on your back, you will be more comfortable in a 12 " mattress than an 8" one. Anywhere from 10" to -12" will provide back sleepers with a more firm and supportive base for your back. This helps prevent back pain and spinal misalignment. 
A mattress lower than 10" may make it harder for back sleepers to get out of bed, thus can contribute to chronic pain. Stomach sleepers are also better off with a 12" mattress, though a 10" one will be the best choice.
Side sleepers will also need a minimum of 12" mattress, though we feel 13" and 14" will be the more comfortable choice. A thicker mattress ensures that you get a more plush bed to lie on. This offers enough cushion for your hips and shoulders. Anything thinner can be too firm and will not be able to provide ample support for the hips and shoulders.
Combination sleepers can also dream best in a 12" mattress rather than an 8-inch one. 
Do you sleep alone?
Thicker mattresses will provide a firmer base. Especially if more than one person will sleep on the bed, there will be more pressure on the mattress. Thus, a thinner one will easily flatten out and this can disrupt your sleep.
So a 12" mattress seems to be more comfy right?
While all of what we've asked about seems to be faring better for a 12-inch mattress, then it should be the proper choice for every circumstance, right?
Well, a specific group of people will also find an 8-inch mattress decently comfortable.
Often a thicker mattress can also cost more right? So if you are on a tight budget and choosing between a 12" and 8" mattress, then we'll make it easier for you to choose.
One, 8-inch mattress can be pretty comfortable with kids. Since they have shorter dimensions and lighter weight, this will not put too much pressure on the bed enough to flatten it.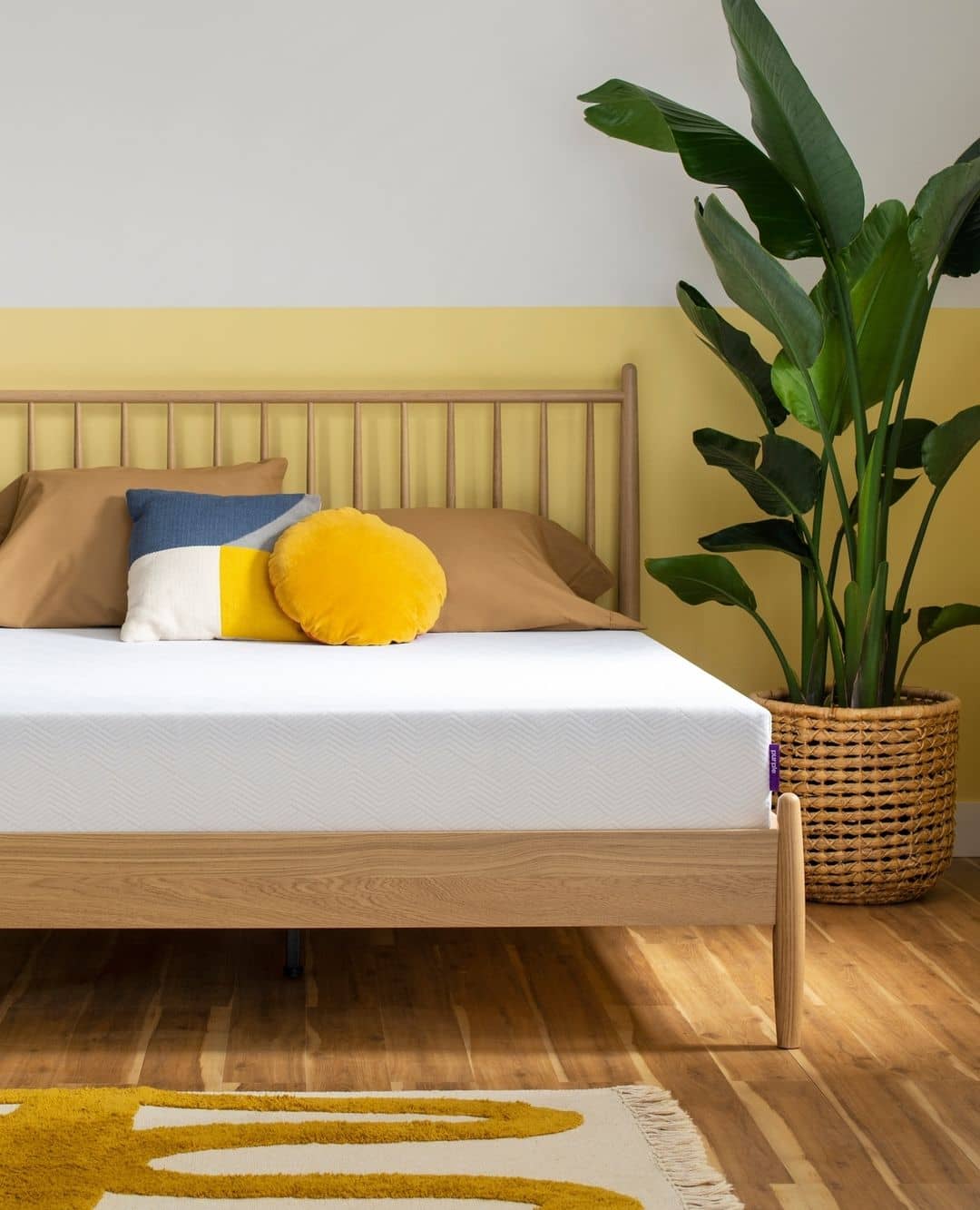 Also, those who are petite and shorter can find an 8-inch mattress sufficiently comfy. It's not too low and neither is it too high. Thus, this will make it convenient and easy for them to get out of bed in the morning. 
That's why those with limited mobility will also find an 8 " mattress more convenient, it helps them move with ease better than on a 12-inch mattress.
Also, those who have back pains can benefit from either a 12-inch or an 8-inch mattress. They have a medium-firm feel that those with chronic back pain can find comfortable. 
But those with other conditions such as arthritis, shoulder pain, and hip pain may need a softer and more plush mattress. Thus if you are plagued by more than just simple back pain, then a thicker 12-inch mattress will make your dreams sweeter. 
What are the cons of a thicker mattress?
A thicker 12" mattress will be pusher and softer. But there are also some drawbacks.
One, as we have mentioned above, can be a more expensive choice. The more layers a mattress has, the thicker it is. And often, the higher the price tag.
Also, mattresses with more layers will have more heft and weight to them. And since thicker mattresses stress can add more height to the bed, those with mobility issues may find that it takes them extra time to get out of bed. That's why we have mentioned above that those with such issues may benefit more from an 8-inch mattress.
It's easier to choose, just keep this in mind
Choosing between an 8-inch or a 12-inch mattress is easier than choosing between two mattress brands with almost the same benefits and drawbacks.
So to make this easier for you, think about this.
A 12-inch mattress will be softer. It has more layers therefore it will have more depth and contouring. Thus it's going to be more comfortable for those who are larger, heavier, and have wider dimensions, since these can put additional pressure on the bed. So for couples, a 12-inch mattress will often work better than a thinner 8-inch mattress. 
And since these have more layers, then it is more durable and less likely to sag compared to an 8-inch mattress.
The thinner 8-inch mattress is a more affordable option and can be lighter too. But they are also less durable. And since they are thinner, a 12-inch mattress will appeal better to more people. 
But if you have mobility issues or are lighter and shorter, the more budget-friendly 8 inch mattresses can work better for you.