When you purchase through links on Astonmet.com, we may earn an affiliate commission.
Here's detail
As gamers, having all the equipment to run modern games in ultra graphics is what we all want. The best PC, PS5 or Xbox Series X are the tools to make you able to run all games you want in the best graphic setting in the game. They are the Next Gen consoles that are capable to run games in a very high resolution.
However, even if you have those things in your house, you will still require a device to show all the images that your PC or consoles produce. Yes, that is the monitor. Monitor is one of the most essential parts in gaming because it is responsible to visualize all the images rendered from the processors and graphic cards. In order to run games in maximum graphics, you also require the sufficient specifications from the monitor so the image produced can be shown amazingly.
There are a lot of monitors in the market that are available for you to buy, but before buying any monitor, you will need to know about things that help you to understand your needs from the monitor itself. Here, you will find about a lot of things related to gaming monitor, plus you will find the best 4K gaming monitors in the end of discussion, so you have an idea what to choose for your personal preference.
How to choose the best monitor?
The first thing you need to do before buying a monitor is to ask yourself what you really need. There are a lot of good combinations of specifications from the monitors out there and choosing the best one for you is an important choice. Finding the best monitor based on your preference will give a huge advantage in financial terms as you can save money by buying the monitor you need instead of buying the best one in terms of specifications. So, here are the aspects of monitor that you need to know before you decide to buy one.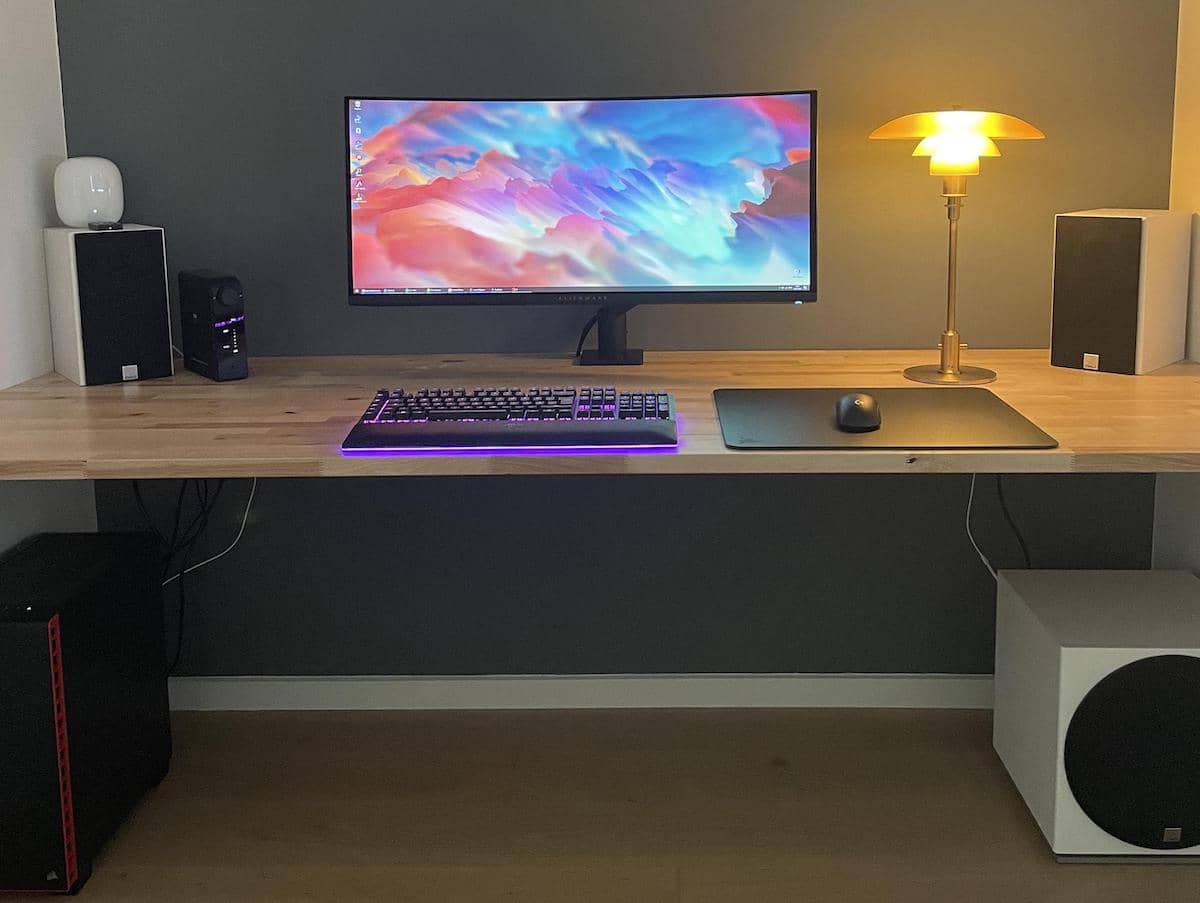 The first thing you want to look at before buying a monitor, especially for gaming purpose, is the maximum resolution. It is the amount of the pixels that are used to create images. The higher resolution a monitor has, the better it is to show the details of images. In general, monitors usually have several maximum resolutions like 720p, 1080p, 1440p, 4K and 8k. In this modern time, the monitors available in the market that most people use is 1080p because it offers good quality of image with affordable price. 4K monitor can be a great choice only if your budget suits the price and your rig is capable to run the game in 4K resolution. Higher resolution will definitely cost you more, so it is better for you to set your expectations based on your budget.
For a gaming monitor, the refresh rate is intolerable. A 120Hz monitor seems to be a new standard for gaming as it provides you smooth motion while you are running games from your PC or consoles. If you don't know what refresh rate is, it is the ability of the monitor to show images per second. This means if the monitor is 120Hz, it can show 120 images in a single second. Higher refresh rates give you a better and smoother motion from the game as there are more images shown every second. Normal old monitors are usually limited to 60Hz, but as the technology develops, there are many monitors that have limits at 90, 120, 144, or even 240Hz.
Either it is Nvidia G-Sync or AMD FreeSync, they both provide the same function, to significantly reduce screen tearing or stuttering while you are playing games. Screen tearing or stuttering happen when the monitor displays a different number of frame rates compared to the GPU when the image is processed. This Adaptive Sync feature allows the monitor to adjust the frame rates with the one processed from the GPU, making the images shown in the monitor flow without any stutter. For PC gamers, you need to check if the monitor has G-Sync or FreeSync before buying one so you will be able to run games smoothly with the support of them.
Response time should be considered if you intend to play competitive games. The lower response time allows the monitor to show the image quicker, making less delay from the output of the GPU and resulting the player's improvement of their reaction.
Which is better, 4K 60Hz or 2K 144Hz?
Comparison between 4K 60Hz with 2K 144Hz monitors is generally based on the games played for both displays. Whether you like it or not, 4K 60Hz provides a slightly better value than 2K 144Hz display, here is why.
It is obvious that 4K is superior to 2K in term of the details of the image processed. 4K resolution monitor brings another level of image clarity which can be clearly seen in a bigger screen. For modern games, 4K monitor gives the players more flexibility to adjust the resolution in the game depending on the specification of the PC. On the other hand, if you want to play PS5 games, 4K monitor seems a must-have deal to get its optimal performance.
For casual gamers, which most of us are, 60Hz refresh rate is more than enough to play games. Of course, it is always nice to have a better refresh rate, but our eyes will still enjoy the game running on 60fps and it won't change a massive difference if it runs faster than 60fps. This does not apply to competitive games because you will need the highest possible refresh rate to get the best outcome.
Is 4K better in 27-inch or 32-inch monitor?
Let's put aside the price point between 27-inch and 32-inch monitors, is one has a better-looking output than the other? Tons of reviews were submitted in regard to this question. The result shows most of them prefer 4K 27-inch rather than 32-inch monitor. The reason is that 27-inch monitor has higher pixel density which makes the image look crisp. This does not mean 4K 32-inch monitor is a bad choice, but specifically for gaming purposes, 27-inch monitor also gives a perfect viewing angle from the recommended distance between your eyes and the screen. 
The 5 best 4K gaming monitors
Every manufacturer is in competition with others to get their products sold in the market. Therefore, their products should be giving the best value to the customers in terms of the specification, price point and features. Below are 5 best 4K gaming monitors based on the reviews from the users for your reference to get the most valuable deal.
Samsung Odyssey Neo G8 S32BG85
Samsung Odyssey Neo G8 S32BG85 offers you all-in-one deal for a single unit of monitor. It has everything covered greatly, making this monitor the best one among the others.
With 4K resolution and 240Hz refresh rate, this monitor is a beast for any available game to run. This model also supports AMD FreeSync Variable Refresh Rate (VRR) to greatly reduce screen tearing in order to achieve the maximum gaming experience. Quantum HDR 2000 feature in this monitor provides perfect contrast for refined definition. 
INNOCN 27M2V
This monitor comes with 4K IPS display to give you a perfect viewing angle, great color, and fantastic reliability over the long term.
Although it has lower 160Hz compared to Samsung Odyssey Neo G8 S32BG85, gaming with INNOCN 27M2V monitor still brings you to an amazing experience with the low input lag and minimum screen tearing, thanks to Nvidia G-Sync and AMD FreeSync support. Playing games in dark room gets more exciting with the screen able to display deep black during dark scenes.
LG 32GQ950-B
LG 32GQ950-B is on another list for one of the best 4K monitors you can find. Spec-wise, 160Hz refresh rate and supports both G-Sync and FreeSync give this monitor a great performance for gaming.
Low input lag is another reason why this monitor is perfect for FPS or other competitive games. It allows you to get a fast response during gameplay, ensuring you to give your best performance.
CoolerMaster GP27U
CoolerMaster has one of their products in the list, CoolerMaster GP27U. This 4K gaming monitor is designed with Mini LED backlight feature, allowing the screen to display deep black really well.
Completed with high refresh rate of 160Hz and the support for both G-Sync and FreeSync, it will be hard not to put this monitor in your list.
Gigabyte M32U
This budget 4K monitor still provides good value from its price. Looking at the specification, 4K resolution with 144Hz refresh rate in a 32-inch size is not a bad offer.
Although the design does not look anything special, the monitor has pretty much everything you need for gaming, such as descent connectivity options and nice color gamut for more vibrant color while playing adventure games. With the features mentioned, it is not a special monitor after all, but it does the job and costs you much less than the other 4K monitors.